You can actually buy Jennifer Lawrence's sexy mesh "Passengers" swimsuit here on earth
Okay, so the highly anticipated Jennifer Lawrence and Chris Pratt film Passengers ended up being kind of a disappointment, especially when troubling plot details came out about the film. Plot aside (which admittedly leaves very little of the film left to dissect), the spaceship looks incredible and the actors look stunning.
There were seriously times while we were watching when we wanted to go buy certain items of clothing for ourselves. Specifically, the mesh swimsuit Lawrence's character Aurora wears during the film. Luckily, it seems that there's a version of the swimsuit us Earthlings can purchase. We guess we'll add that to our budding summer swimwear collection.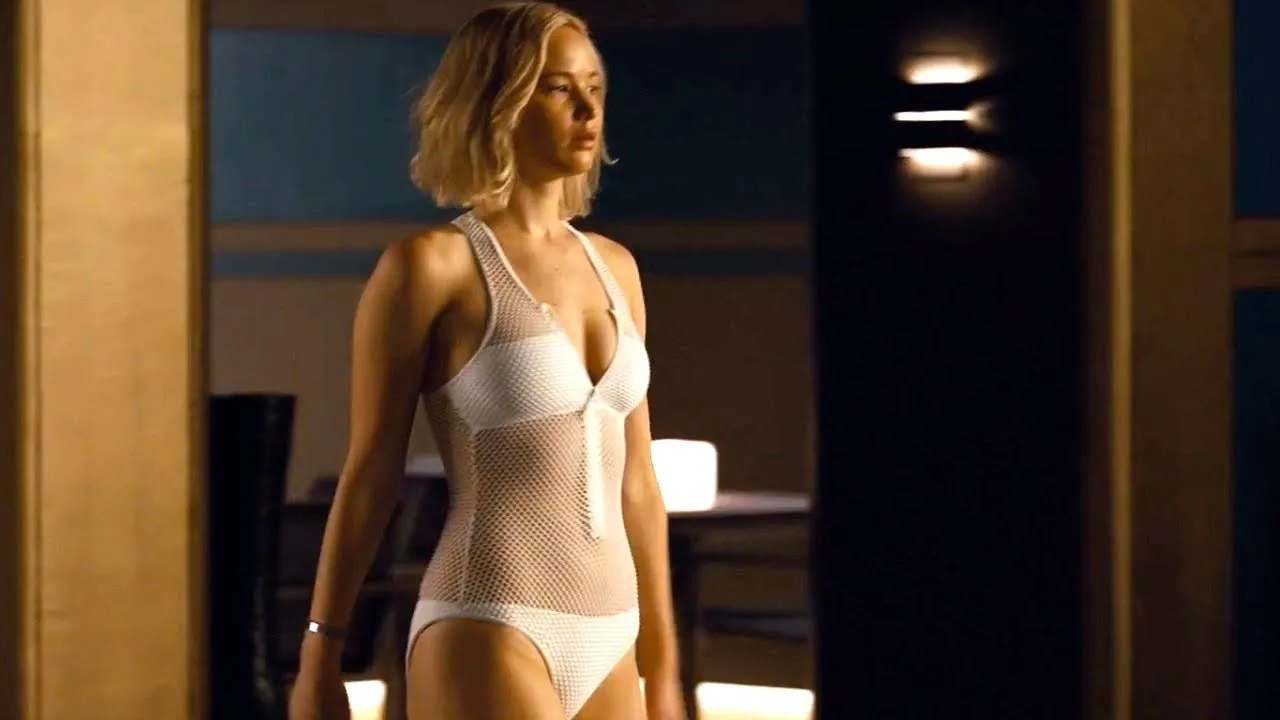 From designer Melissa Odabash comes a version of Aurora's mesh one-piece suit. The Zuma swimsuit comes in white and navy, and features a red zipper in the front, making the suit look super sporty. While we're in love with J. Law's Passenger's suit, we may actually like these color palettes better. The suit comes in at a pricy $266, but promises to be sporty luxe.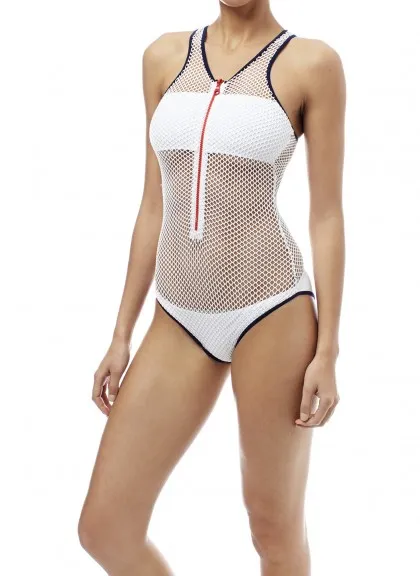 The Zuma suit looks perfect for those in search of a breathable bathing suit that's perfect for water activities.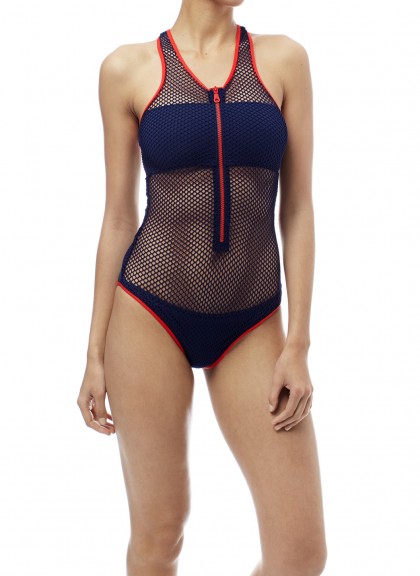 We know the price may be hard to commit to, but it's looking like mesh is going to be very ~in~ this year come bathing suit season, so we're sure there will be tons of similar and more affordable mesh swimsuits available come summer. While it's a bummer Passengers ended up being a disappointment, at least it inspired our new favorite swimsuit!