Jennifer Lawrence looks like vintage Jennifer Lawrence again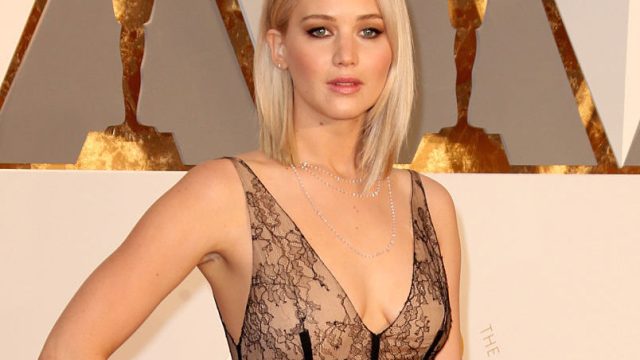 When celebrities look like replicas of their former selves, it's really exciting for us. Because when it happens, all the nostalgic feelings kick in, and in that moment, life is good. That's exactly what just happened when Jennifer Lawrence showed up to the Passengers press tour looking like a vintage version of Jennifer Lawrence.
Lawrence has been busy doing the press circuit along with her fellow castmates to promote their new movie Passengers.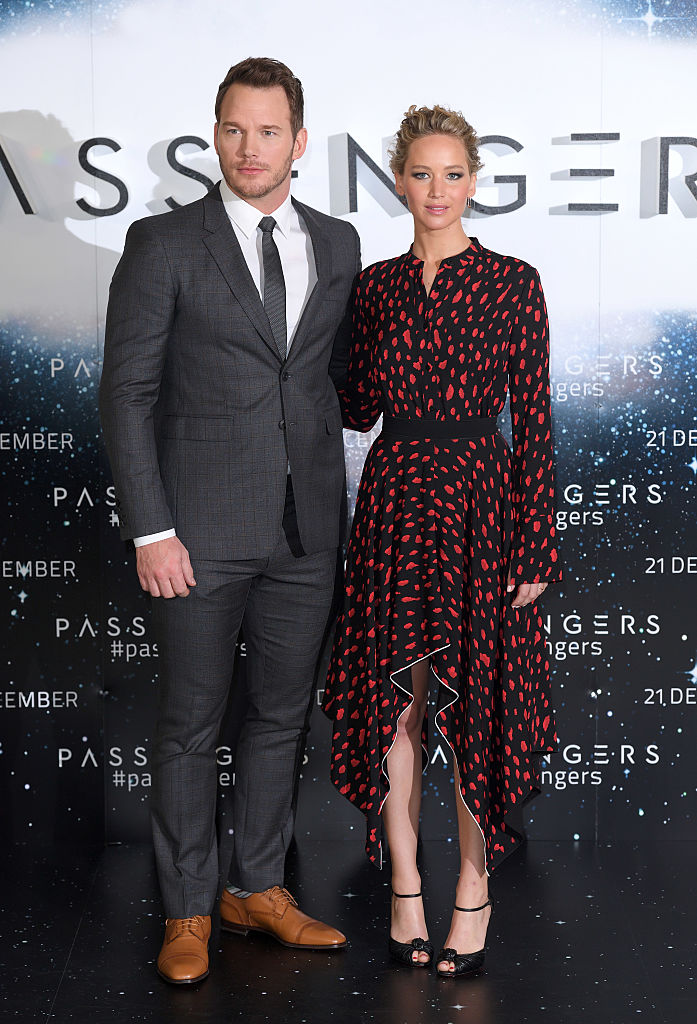 In case you don't already know, Passengers focuses on Lawrence and Chris Pratt's characters, who wake up 90 years too early from sleeping in suspended animation. They end up falling for each other, in the meantime — before they realize that their spaceship is in serious danger.
Here's the trailer:
https://www.youtube.com/watch?v=7BWWWQzTpNU?feature=oembed
As amaaaaazing as the movie is clearly gonna be, that's not what we're here to talk about. We're here to talk about Lawrence's throwback hairstyle she wore to a photocall in London today.
She rocked a straight-up Hunger Games Katniss Everdeen braid, and it's perfection.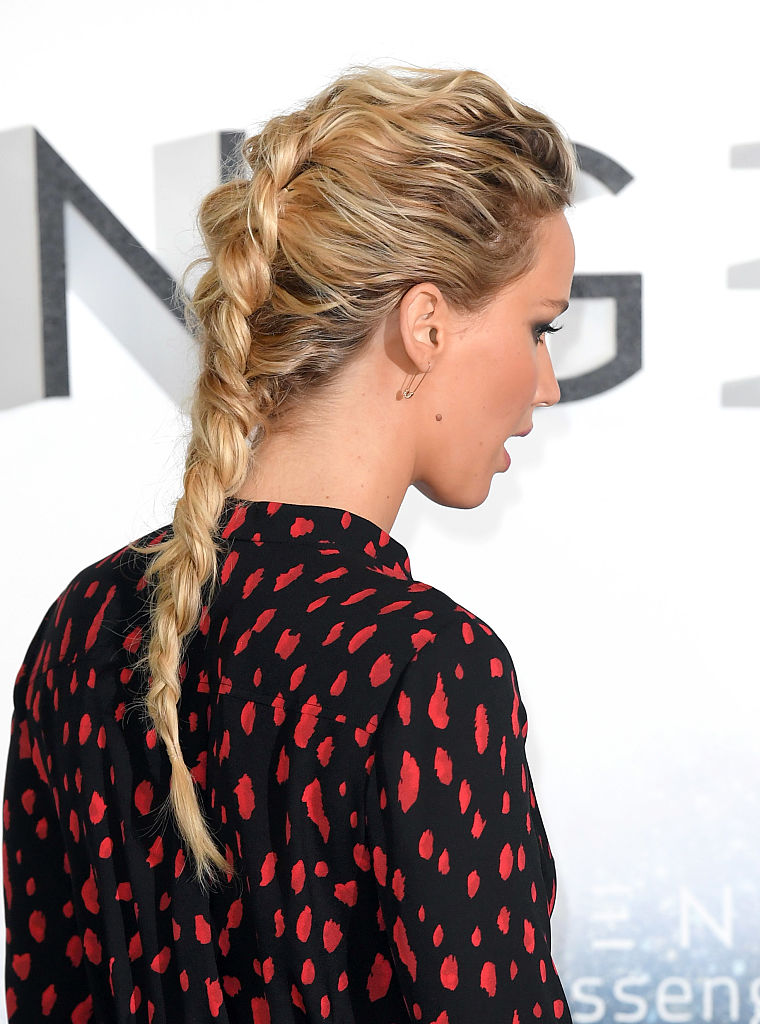 And in case you forget what the Katniss braid looks like, here it is in all its dystopian glory:
 It's like it's 2012 all over again, and we're loving it. If we could do the Katniss braid to ourselves, we'd be rocking it all day everyday. But we can't. So we'll continue to live vicariously through Lawrence's hairstyle decisions.