Jennifer Lawrence looks like the most casual of Disney princesses in this effervescent blue skirt
Let's just admit that on any given day, Jennifer Lawrence looks pretty great. But her latest red carpet appearance is an even bigger deal, because she's channeling her inner-Disney princess!
That's right, Lawrence wore a dreamy semi-sheer skirt and knitted sweater at a photo event in Paris for her latest sci-fi movie Passengers. Dior is responsible for this amazingness, and J-Law pulled it off effortlessly.
The sky blue color that ties her outfit together (and matches her eyes) is simply beautiful, and we love the playful star on her chest. 'E'toile' means 'The Star' in French, and it's a fitting label for this talented actress and her new sci-fi adventure movie.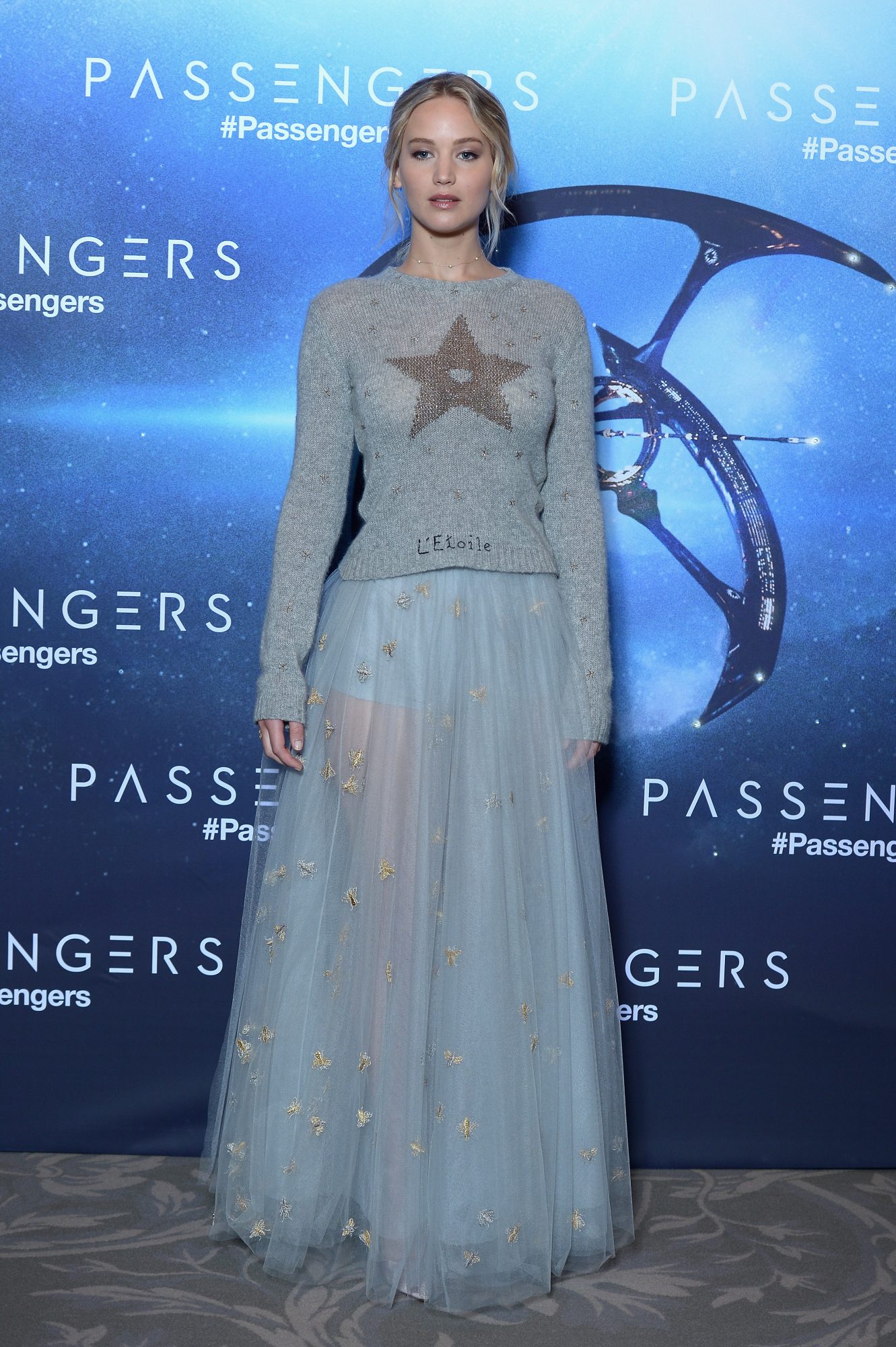 And hey, if you look really closely — you can see little golden bees on her skirt! Whoa, she really does resemble an otherworldly princess.
This outfit is also the perfect way to show off a little leg while still keeping it super classy. And don't even get us started on the makeup! A touch of pink on the lips and mascara on the lashes is low-key and gorgeous, and we dig the tousled ponytail.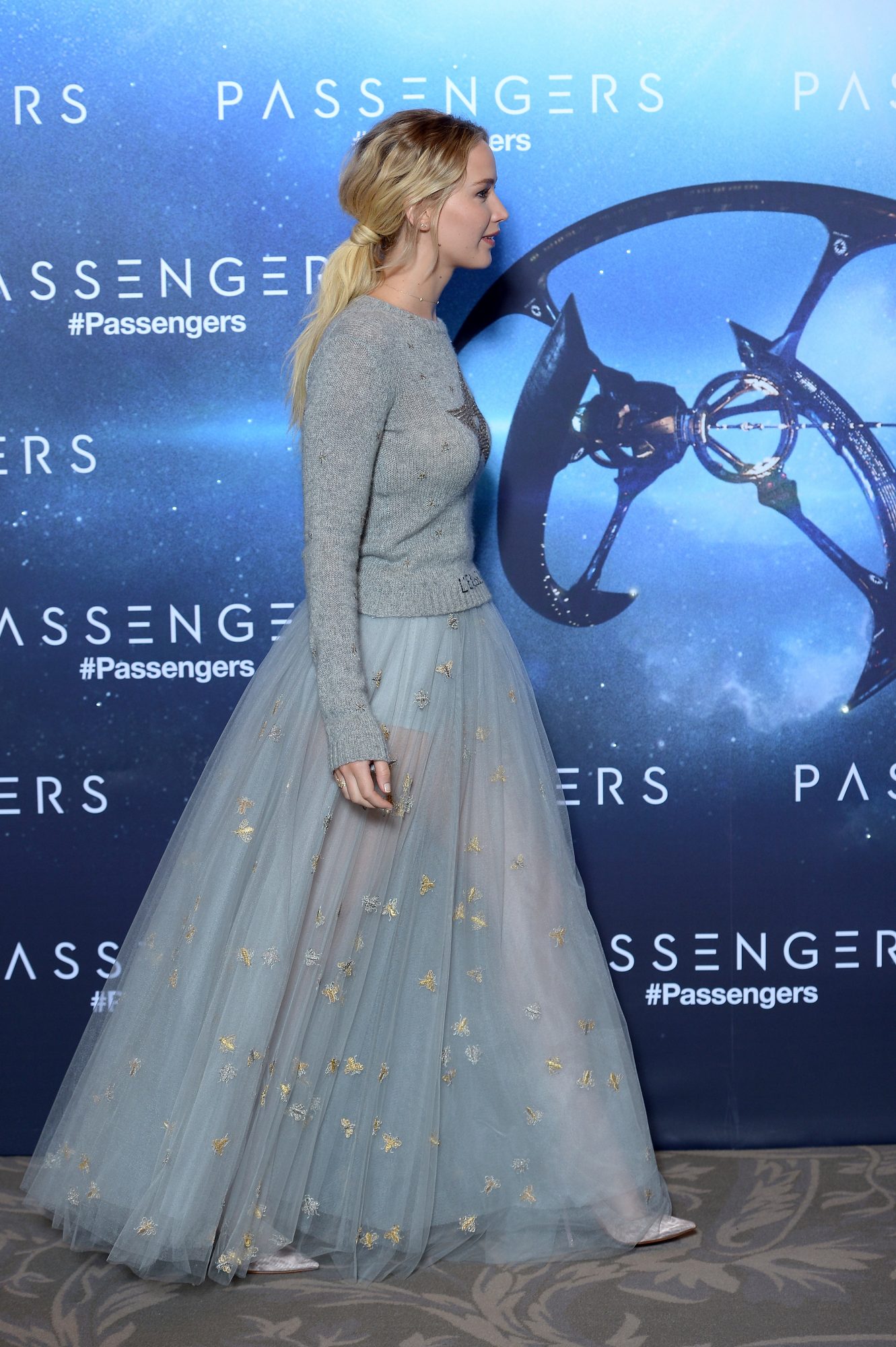 It's safe to say we'll be trying to recreate this heavenly skirt/sweater combo in the near future, because it's kind of perfect for the holidays, no?
We can't wait to see J-Law and her co-star Chris Pratt in Passengers this December, because they discovered something terrifying in the last trailer and mysteries must be solved! By Disney princesses our favorite movie stars.