Jennifer Lawrence continues the lingerie trend with her garden goth corset top
With Thanksgiving less than two weeks away, and the holiday season speeding around the corner, we're left with one predicament: What will be our #lewk this winter? While we're all about cold weather florals, there are a few other trends we just can't bear to leave behind. What about all our sheer mesh tops? Or our favorite bra top? Will we be subjected to turtlenecks and thick tights the rest of the season? Well, apparently not. Jennifer Lawrence's garden goth lingerie look is reminding us that the lingerie trend is still alive and thriving, and that it can even survive the cold of fall and winter.
Jennifer wore a two-piece Alexander McQueen look that nearly sent our heart into convulsions. The black crop top Jennifer wore featured bold, bright floral embroidery, and was paired with a high-waisted skirt featuring matching thread work. The skirt also displayed intricate draping to add even more dimension to the ensemble. While this isn't the most wearable cold weather look, it's perfect for chilly fall days, especially if paired with a black leather jacket.
Let this be your reminder that you can still wear all your favorite lingerie-inspired pieces, no matter the season — it will just take some extra creativity.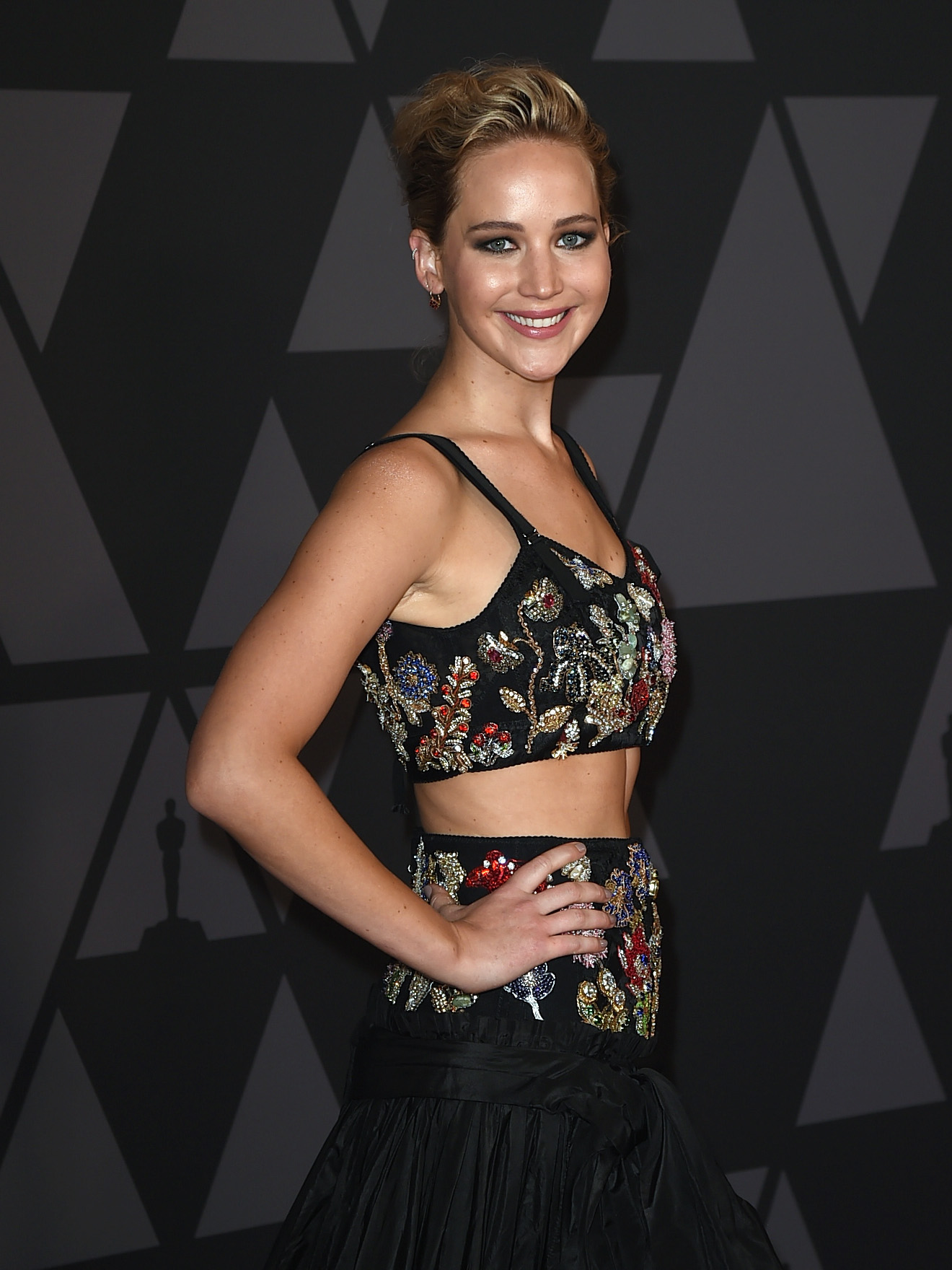 Pair a look like Jennifer's with a long-sleeved mesh shirt or bodysuit in a matching hue, layer leggings under, grab your favorite coat or leather jacket, and voilà!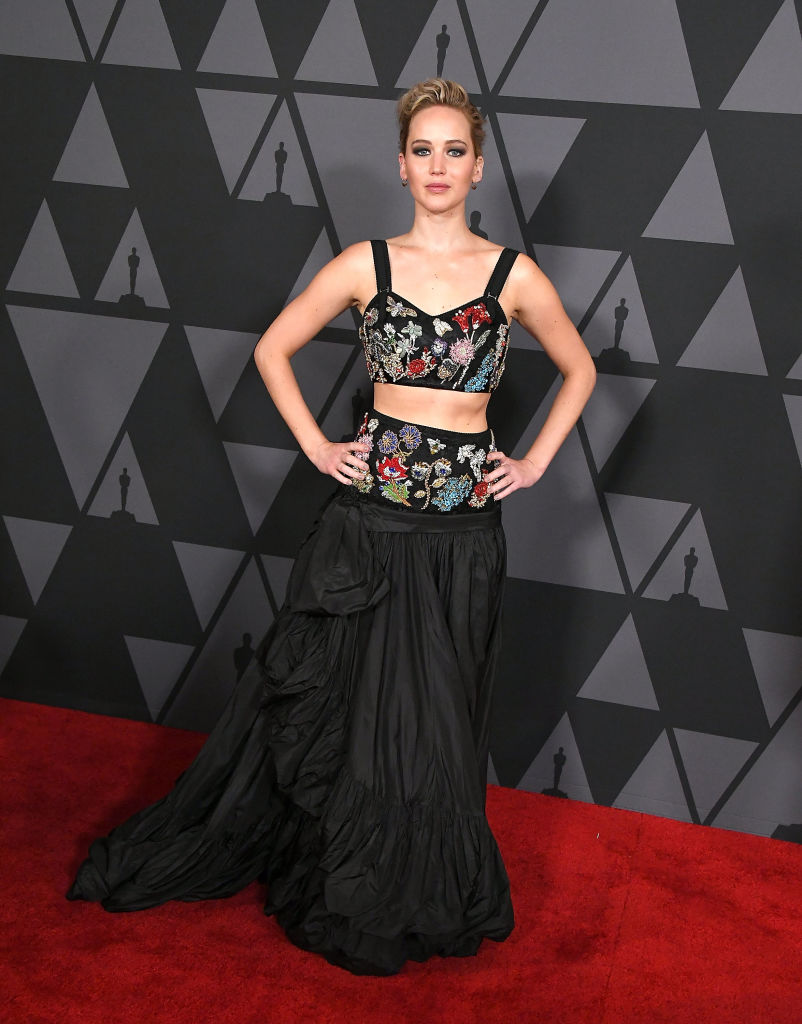 Jennifer finished off this look with her hair pulled back, a brown smoky eye, and rosy lips. You could just as easily choose a red lip and some mascara, or go for a dark eye and a nude lip. Either way, we're pretty sure this is what we want to wear for seasons to come.