Jennifer Lawrence admitted she thought Kim Kardashian's contour stick was a sex toy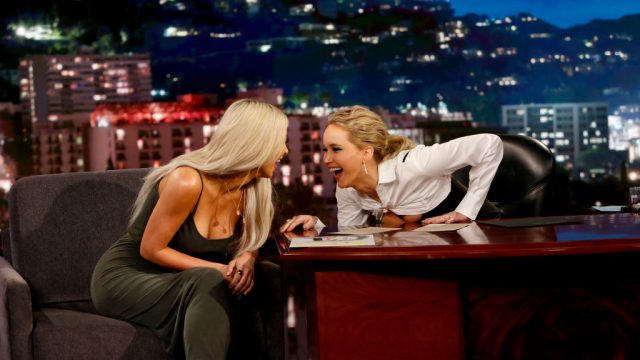 Is it a contour stick or a sex toy? That's probably not a question that would come up under normal circumstances, but it's exactly what Jennifer Lawrence asked when she interviewed Kim Kardashian. Our favorite relatable, can-we-just-be-best-friends-already actress filled in as the host of Jimmy Kimmel Live, and as expected, it was full of laughs.
It's no secret that Jennifer is obsessed with Kim and the entire Kardashian family, so we knew this was about to be an epic interview. The two chatted about everything from which sister Kim would kill last if stuck on an island, to the weirdest thing Kanye does, to how Jennifer ended up drunk in Kim's closet. Yeah, the interview was that amazing and random.
But it got even more, um, stimulating, when Jennifer mentioned that Kim's contour brush looks like a sex toy.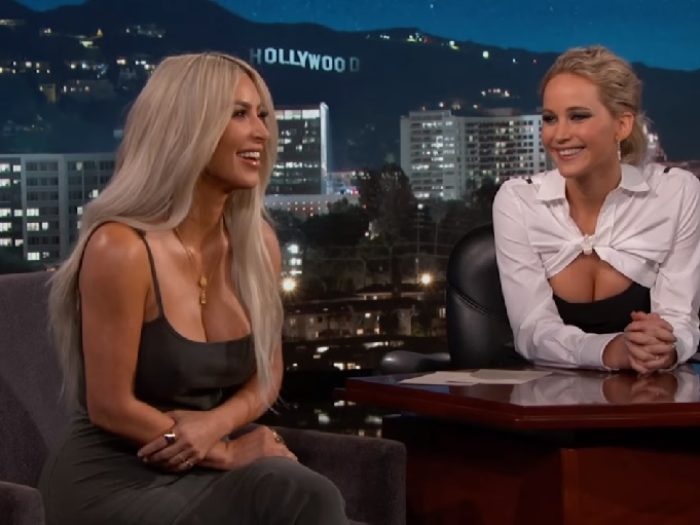 The Kardashians are no strangers to a beat face or the makeup industry, so Kim creating a line of products was only natural. Her brand, KKW Beauty, features powder and creme contour and highlight kits. But it was the kit's brush that made Jennifer go hmmm.
Dual-ended blending brush and sponge or pleasure device?!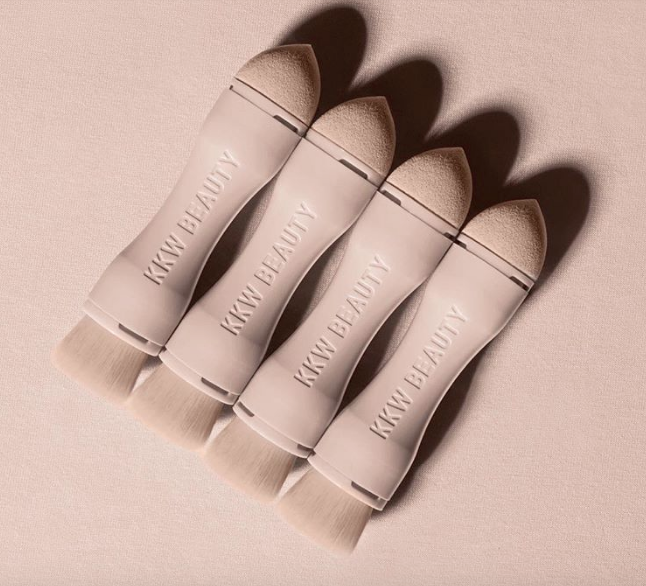 Jennifer: "This is for, blush?...That is not at all what I thought it was for!"
Kim quickly responded by saying she's used to seeing darker "flesh tones," so the product didn't immediately make her think of a dildo.
But Jennifer isn't alone. When Kim debuted the kit, fans flooded her Instagram and had everyone asking, "is that a….?" in her comments.
Check out the exchange in the video below. It's worth watching in full, or skip to 7:25 for the contour "stick" convo.
https://www.youtube.com/watch?v=NWdc7PyZNLA?start=506&feature=oembed
Can Jennifer host more celeb interviews? Please!
Save