Jennifer Lawrence finally joined Twitter for just one crucial reason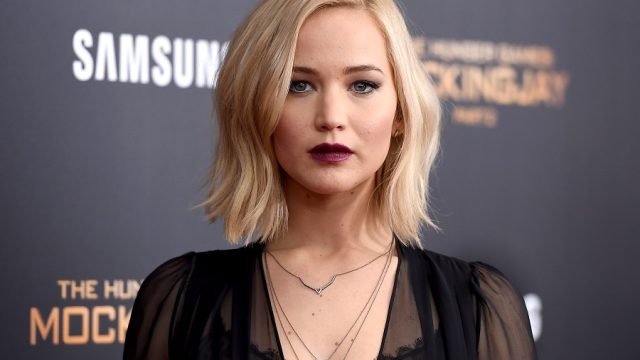 Given that she's a hugely popular, Academy Award-winning actor, when Jennifer Lawrence talks, people are going to listen. So, even though she wasn't a fan of social media before, Lawrence recently joined Twitter in order to have her voice heard about some important issues. In particular, the 29-year-old felt she could not remain silent about the killing of Breonna Taylor by police in her hometown of Louisville, Kentucky.
On June 17th, Lawrence posted a message about Taylor's story. Twenty-six-year-old Taylor was killed in her home on March 13th when police arrived with a no-knock warrant, as reported by ABC News. Her boyfriend, Kenneth Walker, believed they were intruders and fired a gun in defense. In return, the police shot over two dozen bullets, and Taylor was shot eight times. There have been massive protests around the world in reaction to the killings of Taylor, George Floyd, Tony McDade, Rayshard Brooks, and many who have come before. Police in a couple of these cases have been charged, but, still, no action has been taken against the police who killed Taylor.
"As a Louisvillian, as a human being, I cannot be silent," Lawrence writes.
The actor goes on to speak directly to Kentucky Attorney General Daniel Cameron. "I urge you to commit to transparency in the investigation and prosecution of these officers, and address the LMPD's insufficient response to Breonna Taylor's murder," Lawrence continues. "We must not allow the erasure of Black women to continue in America."
It's clear that Lawrence will be using her Twitter account to speak out about the American justice system and corruption. Her Twitter name, handle, and background photo are all related to RepresentUs, the anti-corruption organization for which Lawrence is a board member. RepresentUs's mission is "to pass powerful anti-corruption laws that stop political bribery, end secret money, and fix our broken elections." Of course, this all very much overlaps with systemic racism.
Similarly, Lawrence has been on Facebook for years now, but her posts are rare and usually connected to political or human rights issues.
In addition to her post about Taylor, Lawrence's only other Twitter post so far is a video from RespresentUs about America's broken criminal justice system and the extremely high rate of imprisonment in comparison to other countries.
Lawrence might not be big on social media as a way to share her personal life, but she knows what her platform means and she's going to use it.
Lia Beck is a writer living in Richmond, Virginia. In addition to Best Life, she has written for Refinery29, Bustle, Hello Giggles, InStyle, and more.
Read more