Jennifer Lawrence just topped the highest paid actresses list again 'cause she slays
There is actually no stopping Jennifer Lawrence. She is actually the girl on fire (not literally, obvs).
Last year saw J-Law top Forbes' the list of the highest paid actresses in the world – she picked up a wapping $52 million in 2015 alone. She became the second youngest person to top the list, being only 25 at the time (Lawrence was only upstaged on this feat by Kristen Stewart, who topped the list when she was only 22 due to Twilight).
Now Forbes have released their 2016 list of the highest paid actresses in the world and J-Law has topped the list *again*.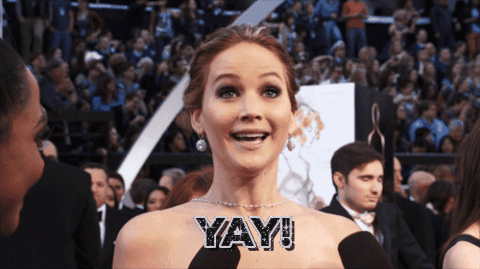 This year, Jennifer Lawrence has, according to the publication, taken home $46 million, $13 million ahead of Melissa McCarthy, who earned $33 million and placed second on the list.
It seems that J-Law's success this year was all due to the final instalment of The Hunger Games franchise, which took nearly $700 million at the box office, along with her fee for the upcoming film Passengers. 
In fact, talking of Passengers, which also stars bae Chris Pratt, it seems that Jennifer had had enough of the inequality when it came to wages in Hollywood between men and women, so she requested the same rate for the highest paid actors and she got it. You go, girl.
Also on Forbes' list this year included Jennifer Aniston, Amy Adams, and Mila Kunis. Interestingly, only two of the women on Forbes' top ten list of highest paid actresses are women of color.
You can check out the full list of the highest paid actresses HERE.
In their publication of the list, Forbes noted that women are still paid disproportionately lower than their male counterparts, and they even cited a study that discovered that women only account for 28.7% of speaking parts in movies. Likewise, women appeared naked on screen 27.5% of the time, three times as much as men.
It's great that women like Jennifer Lawrence are doing what they can to shatter the glass ceiling and forcing execs to pay them the same wages that men are getting. We're SO proud of her.
Congratulations J-Law, you slay.