Jennifer Lawrence's heels look like they could easily stop traffic
Jennifer Lawrence arrived to a press conference in Seoul, South Korea today looking absolutely stunning. She's currently in South Korea as part of the press junket for her film Passengers, which will be released in the U.S. on December 21st. Lawrence arrived to the press conference in a black v-neck crop top paired and a blush pink skirt with eyelash lace detailing at the hemline. But the reason we called you here today was to discuss Lawrence's traffic-stopping shoes.
You're looking at Lawrence's outfit and loving everything about it. Her beach waves are on point. Her makeup is natural and flawless. The lace detailing on the skirt is cool. But then —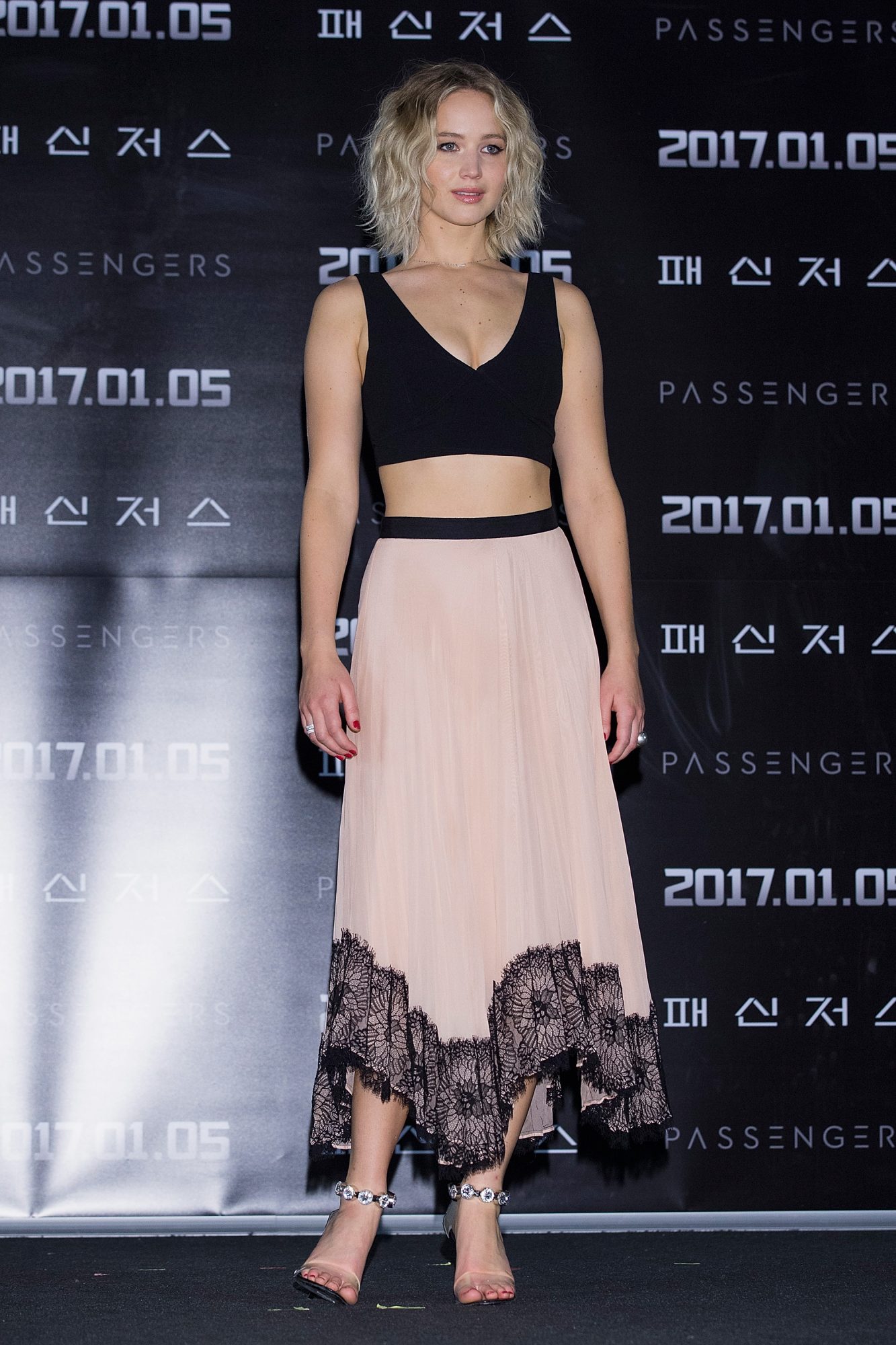 BAM! You double — no triple — take to make sure your eyes saw correctly. Those headlight-sized diamonds catch the light, blinding you with their beauty.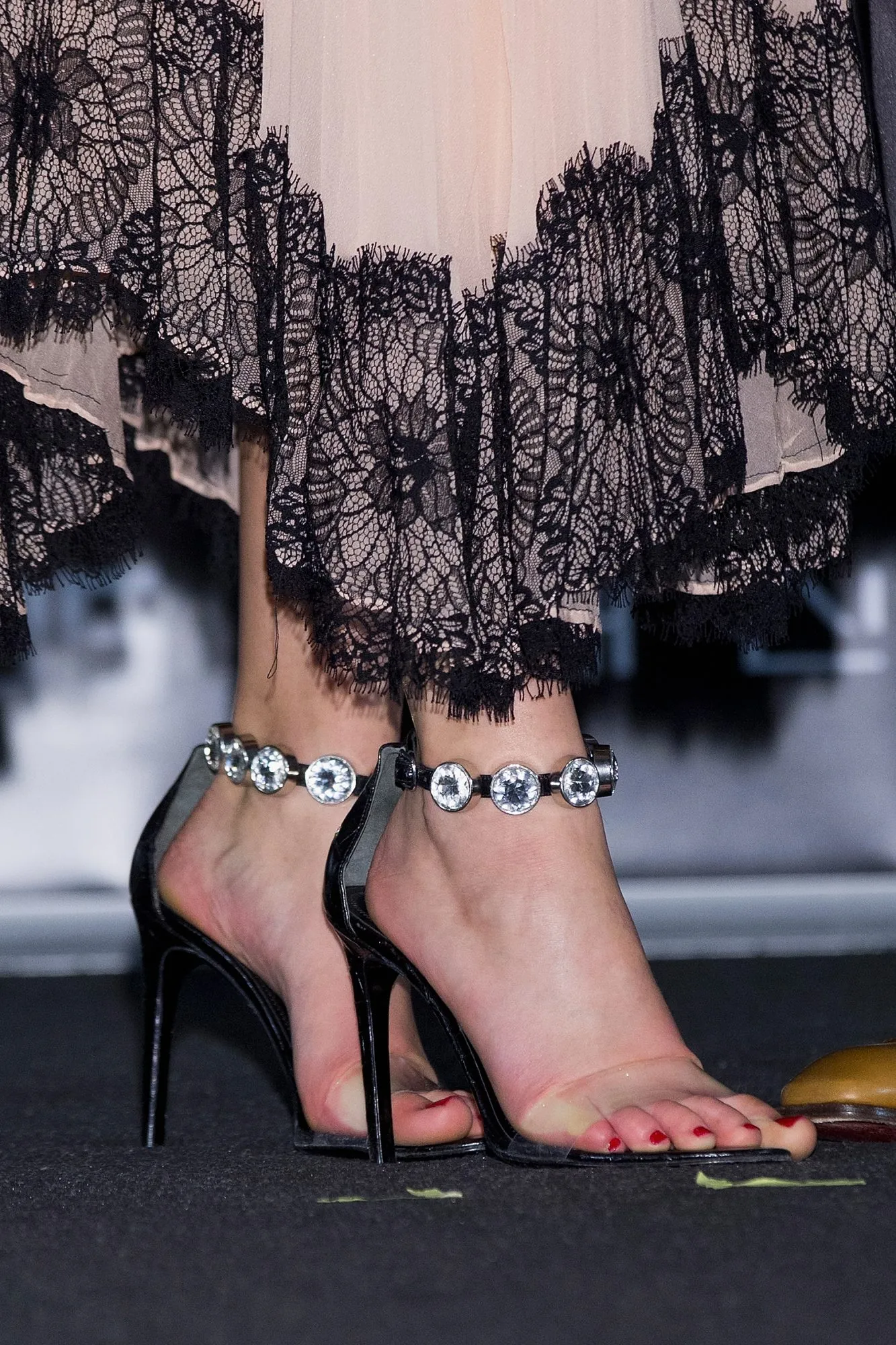 And the unique clear plastic toe strap elongates the leg and makes it look like Lawrence is just wearing some superb anklets.
Clear plastic is such a trend right now for shoes. You may have seen the clear plastic booties circling around the web and clear lucite heels are also showing up on the runway recently. The appearance of not wearing shoes is an ironic, but really cool, footwear trend. That means you can easily find a dupe or DIY your own Lawrence diamond and lucite heels.
For example, these heels from Dolls Kill are similar to Lawrence's in style and height.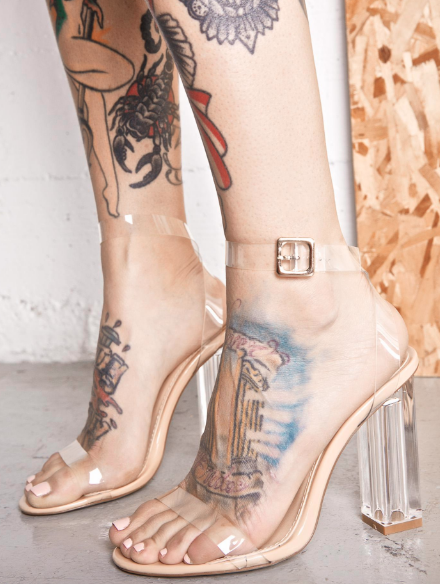 Buy here for $45.
If you're the DIY type, grab some gems from the craft store and attach to the ankle strap to make these guys more like Lawrence's. Although, we're kind of in love with them as they are. To each their own!
Just be prepared to cause backup on the highway if you're caught in a pair of shoes like J-Law's. They might be a beautiful hazard to society!