Jennifer Lawrence and Emma Stone struggling to hug each other is the most real thing that ever happened in Hollywood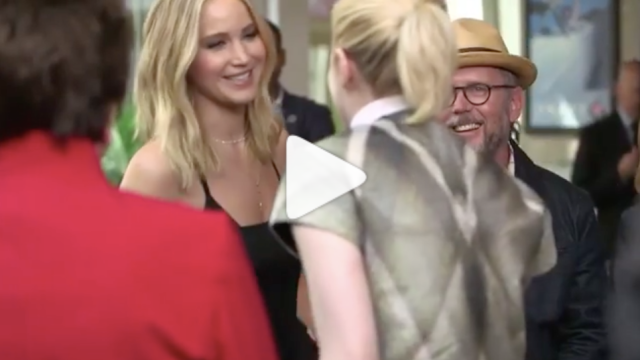 Have you ever been hugged by someone when you weren't expecting it? Yeah, it's the worst. It's like, oh what a beautiful day OMIGOD SOMEONE IS SMASHING THEIR BODY ONTO MINE. Hugs can come at you fast, man.
Both actresses are at the Toronto International Film Festival to promote their respective films. Stone is there for Battle of the Sexes and Lawrence is promoting Mother! Neither women is there for the business of promoting hugs, apparently.
Variety captured the strange moment on film. In it, Stone seems to be doing press or taking photographs when Lawrence appears. Both girls smile and talk and THEN Lawrence leans in for a hug, so Stone pulls away (?) and then kind of just drapes her arm around Lawrence. Both girls have a nervous laugh about it, Lawrence walks away, and then Sarah Silverman shows up and laughs about it too. So random.
To be fair, this is the kind of A-list content we are here for.
If you didn't know, these two are actually great friends. They may look like two acquaintances doing a strange dance, but we think these are two pals who just forgot how to hug for a second.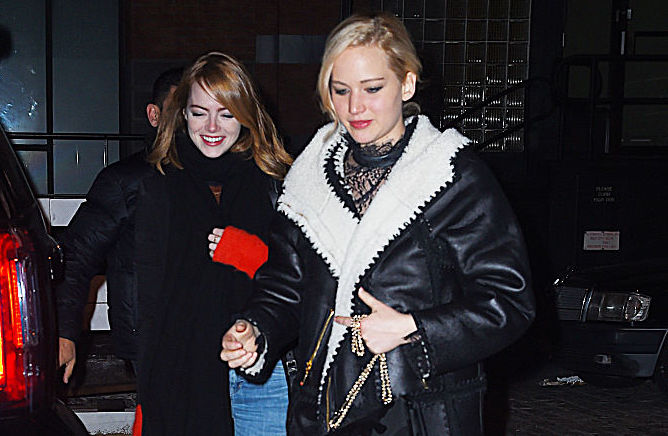 The night after "the hug," the two were reunited at the after-party for Mother!, so clearly, they recovered from the incident. There's hope for all us awkward huggers yet.