Are we EVER going to get to see the Jennifer Lawrence/Chris Pratt sci-fi movie?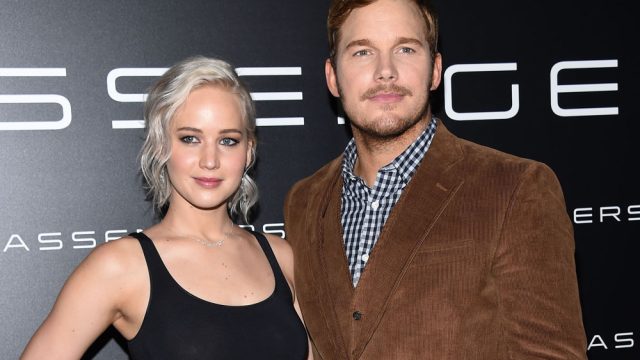 Ever since we heard that Jennifer Lawrence and Chris Pratt were working on a film about an outer-space romance, we've been over the moon with excitement.
The $120 million movie by Sony Pictures is called Passengers, but despite the high anticipation for the sci-fi project, production might be affected by Digital Domain 3.0's ongoing federal lawsuit. So there's a chance the release date on the December 2016 release date could be pushed back — or (gasp) the project might be frozen altogether.
So what's going on? A federal court issued a preliminary injunction that froze fancy schmancy MOVA facial motion picture technology — DD3 is its exclusive licensee, and DD3 is responsible for Passengers' motion capture.
DD3's lawyers have already filed an appeal to have the injunction modified so it wouldn't take a toll on several current film products. One is believed to be Passengers.
"DD3/Digital Domain already has captured data of an Academy Award-winning actress for a $120 million motion picture," Digital Domain's lawyers wrote, according to Hollywood Reporter. "The movie release date is December 2016. Although the capture is complete, the data from this project has not been processed and must be."
Passengers is slated to drop in December 2016 — fingers crossed that this hiccup doesn't hold up the love affair (fake or not) that we've all been waiting for.