Jennifer Lawrence radiates confidence in a bejeweled nude bodice
It seems that only Jennifer Lawrence could look like a runway model while tagging a Los Angeles tour bus. The Silver Linings Playbook actress has been on an extensive press tour to promote her new film Passengers and stopped by Jimmy Kimmel Live!, where she rocked a bejeweled nude bodice under a black blazer. The look was complete with simple black dress pants.  
The interview was cut short as Lawrence decided to seek revenge on co-star Chris Pratt and ran out to Hollywood Boulevard, where she added a single black glove and a can of spray paint to her already chic ensemble.
Check it out below: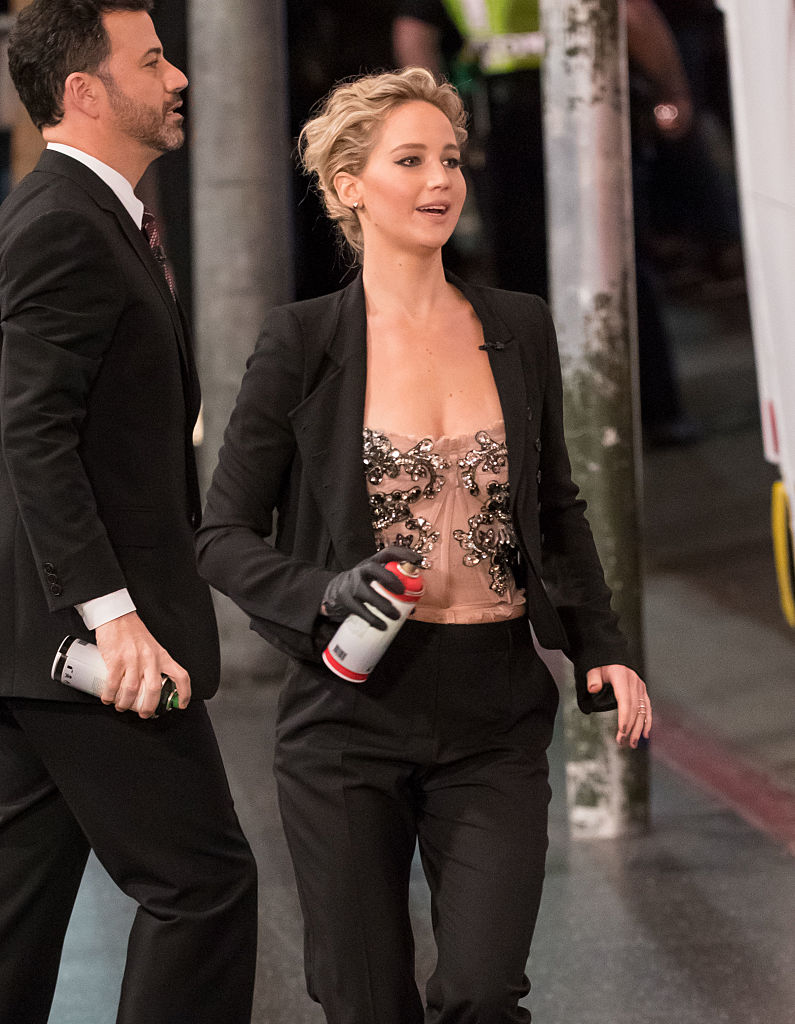 Lawrence spoke with Kimmel about the film and the ongoing press tour with Pratt, who, in a running gag on Instagram, kept cropping Lawrence out of photos of the duo. After Kimmel suggested that Lawrence should find a way to get back at Pratt, Lawrence exited the studio to seek immediate revenge.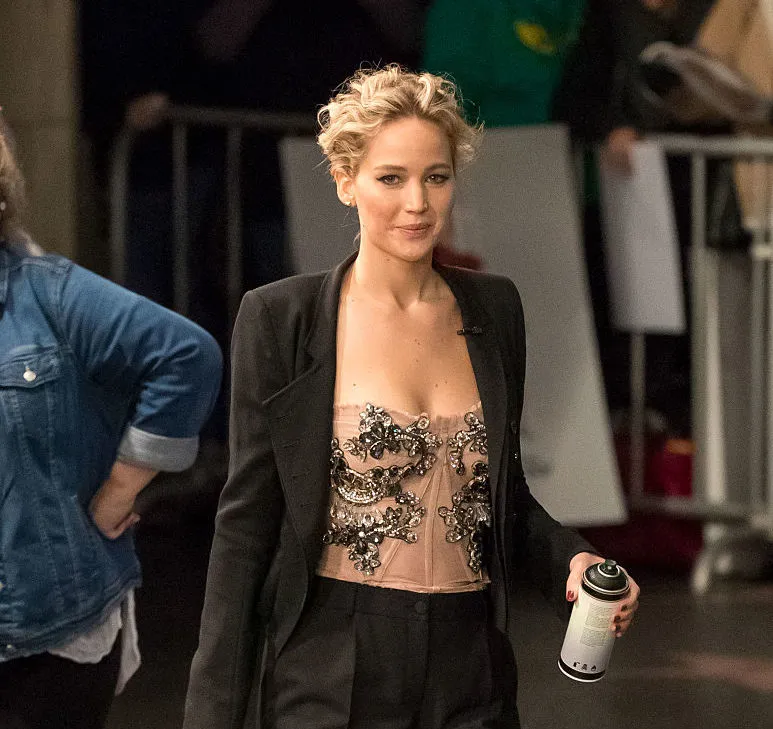 A tour bus approached with a massive Passengers promotional poster on the side and Lawrence, using her can of spray paint, began coloring in Pratt's face. Kimmel joined in on the graffiti party, using his own can to insinuate that Chris "Rat" is an ass.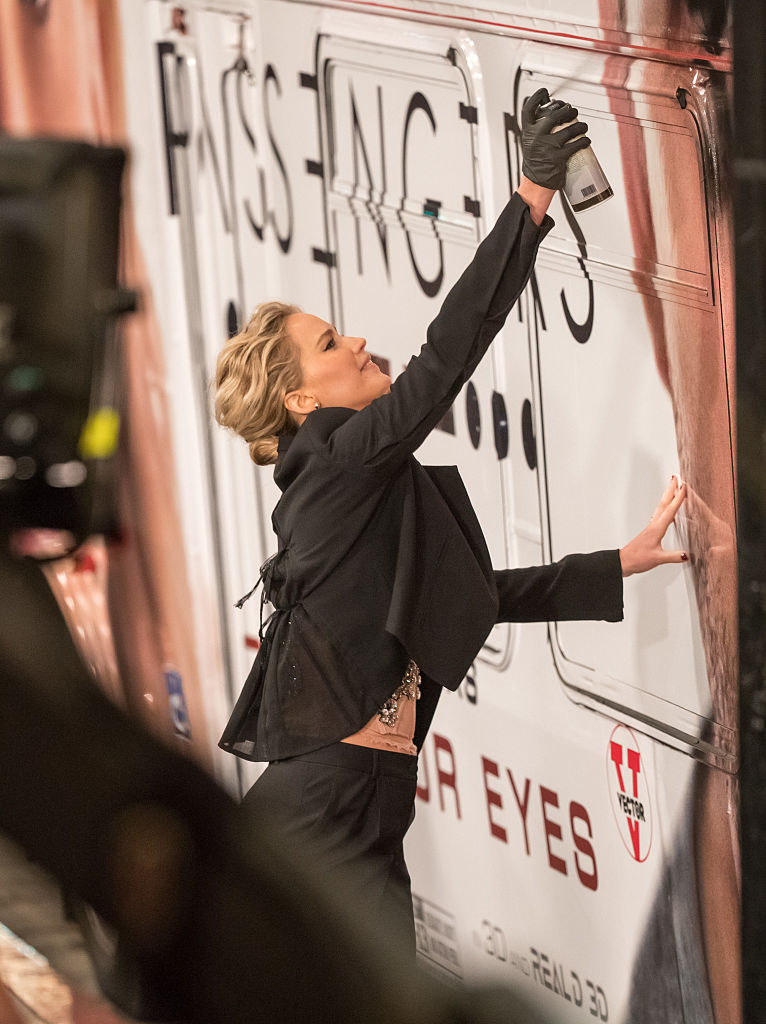 The whole gag was hilarious and adorable. Somehow, while wearing an amazing and probably expensive outfit, Lawrence is able to use spray paint without ruining the clothing — which we find to be an impressive feat in itself.
Watch the full revenge segment below:
https://www.youtube.com/watch?v=T5AdquDjiyE?feature=oembed
We loved every minute of this Kimmel segment but we seriously need to know where Lawrence got that bodice so we can get one of our own!