Jennifer Lawrence and Aziz Ansari spent a perfect Valentine's Day together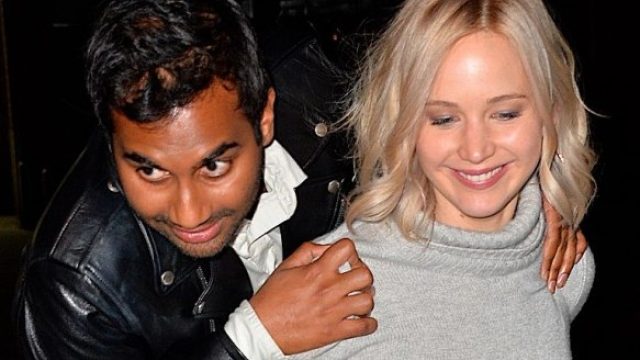 What does the perfect Valentine's Day look like to you? While many love the idea of a night filled with roses and romance, we're kinda loving the way Jennifer Lawrence and Aziz Ansari spent the day: by reserving a corner of the bar to giggle over big ol' plates of fried food.
People reports that the pair were seen at the Commodore in Williamsburg, Brooklyn on Sunday night, enjoying mac 'n' cheese, fried chicken, nachos, sandwiches, and wine. "They looked friendly and were showing each other stuff on their iPhones and chatting and laughing," a source told People. "They tried lots of different food and looked like they had a lot of fun. They looked like really good friends."
The source tells People that they looked like they were having a blast, cracking up all night—and at one point, Jennifer asked the bartender to take a picture of her with Aziz (which we can only hope ends up on social media so we can see the adorableness).
Of course, J-Law and Aziz have been friends for a while. Remember the cuteness of those pics from the Saturday Night Live afterparty in October, when Aziz hopped on her back for a piggyback ride, and we were all totally jealous of their bond?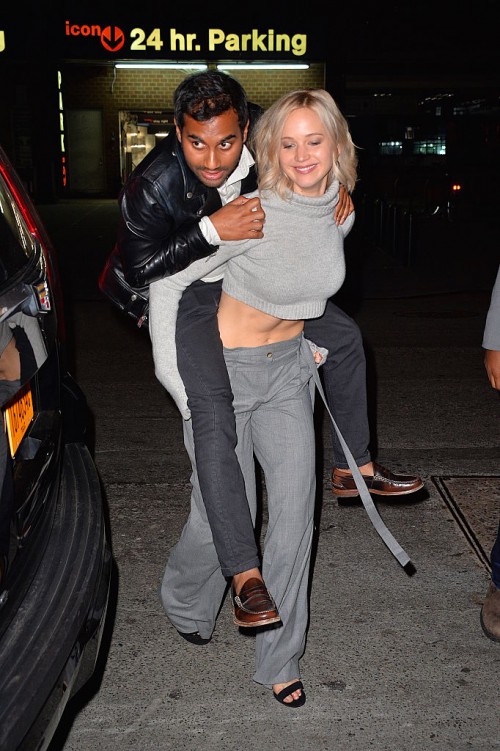 Guys, can you invite *us* to Valentine's Day dinner next time? We'd love some nachos and giglges, please and thank you.