Jennifer Lawrence went to Amy Schumer's wedding wearing a baby pink dress we've seen her wear before
We were surprised (and pleased) to learn that Amy Schumer got married on February 13th. The comedian shared a few photos of her big day, and among Amy's guests were Jennifer Lawrence, Jake Gyllenhaal, and Jennifer Aniston, according to People.com. We loved Schumer's simple white wedding gown, but found ourselves equally taken with Lawrence's gorgeous millennial pink dress. If it looks familiar, it's because she wore that exact dress to the Hollywood Reporter's 2017 Women in Entertainment Breakfast in December. You best believe we love a versatile outfit.
People.com reports that the wedding took place in Malibu with about 80 people in attendance. It was definitely an intimate setting, and Lawrence wore a perfectly pink ensemble for the occasion. As for the details of the dress, it had delicate pleating in the front with black buttons, and a black belt at the waist. It's truly a timeless piece.
Scroll on over to the sixth photo in Amy Schumer's Instagram wedding album to get a glimpse of Lawrence's baby pink dress.
https://www.instagram.com/p/BfOYmYPFShB
https://www.instagram.com/p/BfOmTfbF9ud
Jennifer could have shown up in anything, since she looks great no matter what she's wearing. But we honestly love the actress even more for wearing a dress she already owned/wore on the red carpet. Recycling clothing is super normal (and sustainable, too).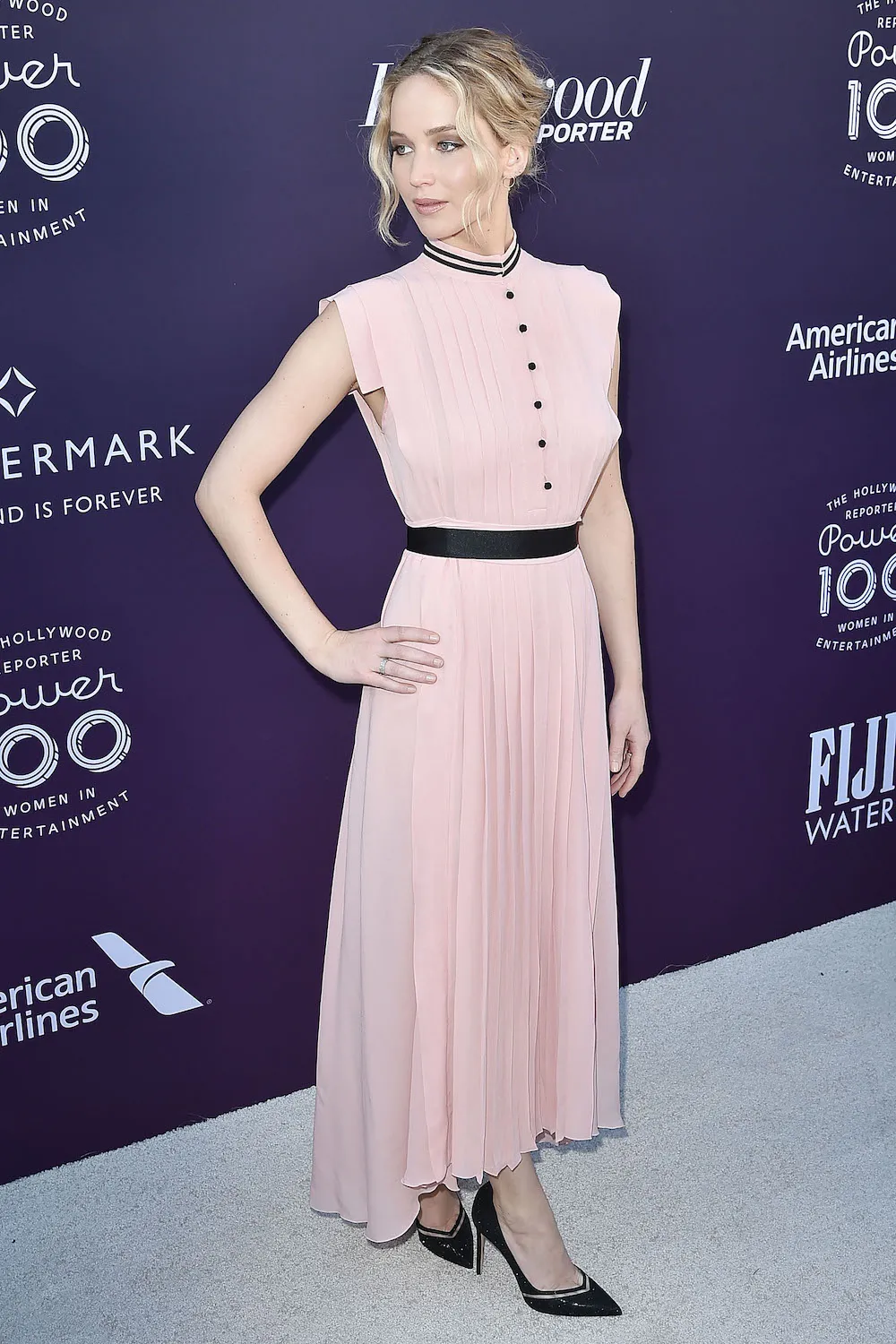 Let's just say, we'll be taking notes the next time we get invited to a wedding, because J.Law's dress is wedding guest perfection.