Everything we learned from Jennifer Lawrence's "60 Minutes" interview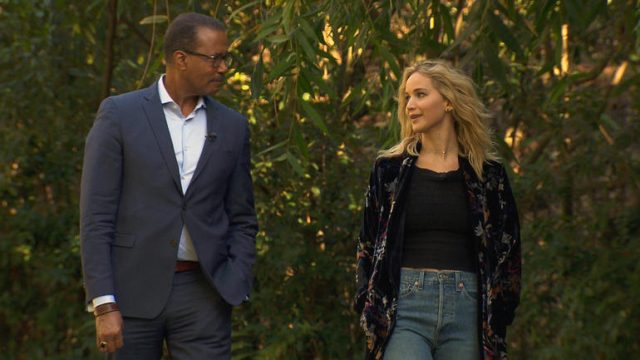 A regrettable tattoo, moving to New York at 14, and getting paid — Jennifer Lawrence's sit-down with 60 Minutes on Sunday, February 25th, 2018 was at once endearing and supremely informational. With Lawrence's salary per movie at an all-time high, the actress spent much of the interview detailing her humble beginnings in Louisville, Kentucky and described how she turned a pre-teen dream into a major Hollywood career. Here, everything we learned from her 60 Minutes interview.
On the adrenaline rush of acting:
Lawrence calls empathy her only acting training and says performing is "when you get the high. That's what I crave, that really getting lost into something being almost possessed by another emotion. That's the adrenaline rush, that's the high that I can't live without."
"I dropped out of middle school I don't technically have a GED or a diploma. I am self-educated." When asked how she knew she was meant to follow this path to Hollywood, Lawrence said: "It's so hard to explain. It was just an overwhelming feeling of, 'I get this. This is what I was meant to do.'"
On living in New York at 14 with her 18-year-old brother:
"It was terrifying," she recalled. "I remember when my parents left the really crappy hotel we were staying in, they shut the door and my brother turns to me and goes 'We're gonna die.' We'd go to Duane Reade and keep rewashing the same plastic cups from there until they started to mold. We were disgusting."
On knowing her worth:
"I get paid a huge amount of money to be able to do what I love," she said, before adding, "I feel I know my worth, and I feel like I work to keep it that way…I can work with directors who I've admired for a very long time and get a screenplay written."
On googling "Jennifer Lawrence Net Worth":
"If the next few movies don't do well in the box office, I won't — I won't — I won't get paid the same. That's the way it works. If you can't prove that…you deserve that number, then you're not gonna get it. So it's very fickle…I don't want to sound like I'm on a high horse, 'cause I might be on a tiny little Shetland pony in a month."
On the tattoo she regrets:
Lawrence revealed in a 60 Minutes Overtime clip that she has a tiny "H2O" tattoo on her hand. "It was supposed to remind me to drink more water. I didn't google H20. I'm a middle school drop out, it says 'H squared O.' So I have 'I'm an idiot,' tattooed on my hand forever. I didn't want a tattoo but all my friends were getting them at the same time."
On Harvey Weinstein:
"No, he was never inappropriate with me," she expressed, before adding, "but what he did is criminal and deplorable. And when it came out and I heard about it, I wanted to kill him. The way that he destroyed so many women's lives. I want to see him in jail."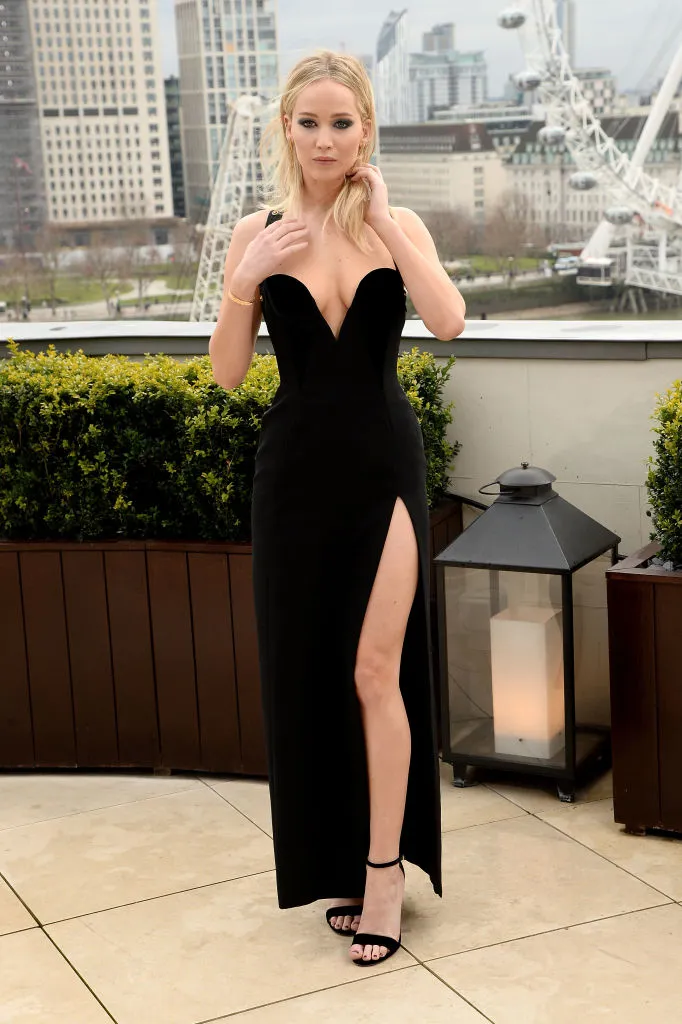 On Red Sparrow and how it helped her move past the trauma of her hacked photo scandal:
"But I did feel like I took the power out of, out of having my body taken from me. I felt like I — I took it back and I could, and I —and I could almost own it again…It's my body and it's my art and it's my choice."
On the nickname given to her by her older brothers:
"Nitro, because I was so hyper. Nitroglycerin. That one still pops up in my adult life."
Check out the rest of Lawrence's 60 Minutes interview here.