Will awards ceremony darling Jennifer Lawrence be at the 2018 Golden Globes?
Awards season is officially in full swing, with The Shape of Water and HBO's Big Little Lies leading the 2018 Golden Globe nominations. Hosted by Seth Meyers, the Golden Globes will air on Sunday, January 7th after a year mired in controversy for Hollywood.
With Sally Hawkins, Meryl Streep, Frances McDormand, Michelle Williams, and Jessica Chastain in the Best Performance in Actress for Drama category this year, we can't help but think about our ultimate fave leading lady: Jennifer Lawrence. Or more importantly, whether the Silver Linings Playbook actress will be at the ceremony this year.
Lawrence has been notably absent from the Golden Globes since her Best Actress win for Joy in 2016. While she was not nominated for a film in the 2017 Golden Globes, many speculated whether Lawrence would make an appearance as a presenter. Sadly, she did not. We were robbed of classically silly Jennifer Lawrence awards show moments.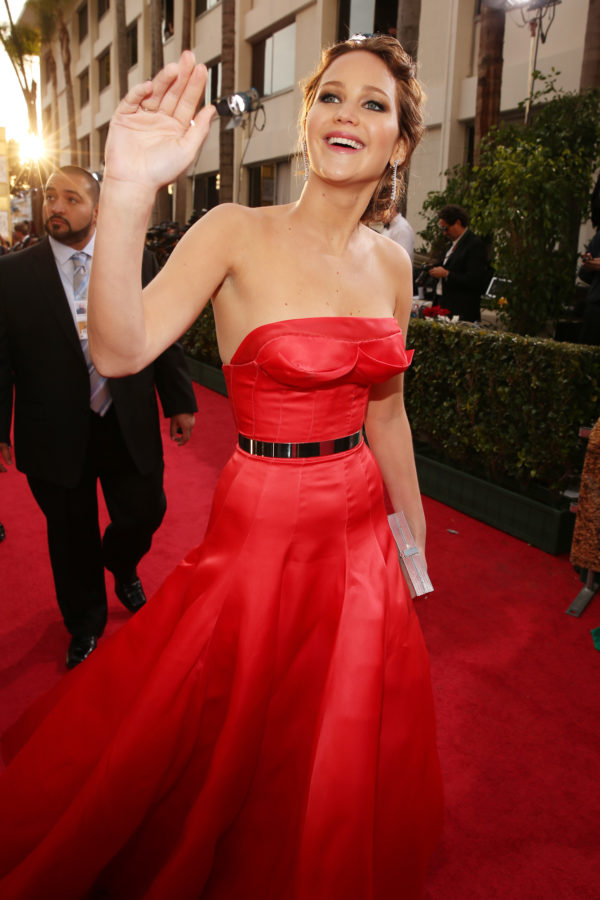 Remember when she played with Katy Perry's Bumpit? Remember when she and Amy Schumer introduced themselves as J.Law and A.Schu? Remember when she tripped on her way up to receive her Oscar but handled it like a total pro?
So, will Jennifer Lawrence be at the 2018 Golden Globes to ensure not a single dull moment?
Lawrence wasn't nominated this year, and with the release of the full list of Golden Globe presenters for 2018, the odds are looking pretty slim.
Don't fret, as this is certainly not the last we'll see of her. With upcoming films like thriller Red Sparrow and X-Men: Dark Phoenix due out this year, we're bound for more appearances in the future. Until then, it seems we may have to watch yet another Jennifer Lawrence-less Golden Globes without the endearing red carpet moments. Although, in true Jennifer Lawrence form, she always keeps us on our toes. Meaning she just may make a cameo appearance.
The 2018 Golden Globe Awards air January 7th on NBC.