Jennifer Hudson has the best reason for not marrying her fiancé yet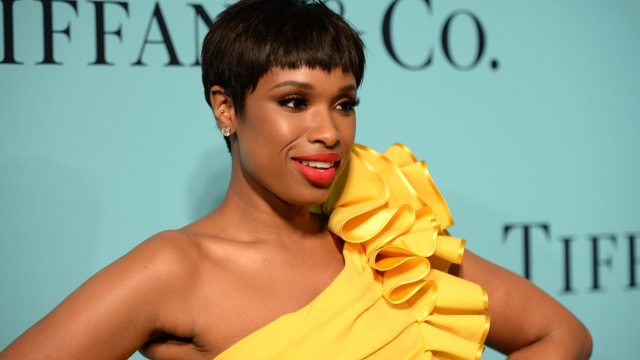 As exciting as marriage is, there can be a lot of pressure to rush into it, especially when you've been with someone for a long time. But singer and actress Jennifer Hudson explained why she hasn't married her fiancé David Otunga yet (they've been engaged since 2008 and have a son together) during her appearance on The Ellen DeGeneres Show, and we love her simple perspective.
"I'm not in a hurry," Hudson shared with Ellen. "He's not going anywhere."
She went on to confirm that they are happy and in love, which is all that really matters. It's a great reminder to not dive into anything that you're not ready for until the time feels right. Hudson and Otunga are a great couple, and certainly no less of a family unit because they aren't married.
https://www.instagram.com/p/BQgyDNagkBN
Here's the smiling threesome! Their son David is super adorable.
https://www.instagram.com/p/BSFI6xiAAJs
Whenever they DO tie the knot though, we'll be there waiting to scoop up all the details! Because we love ourselves a wedding (and the party and cake that follow…). Anytime, guys.
In other Hudson-related news, she's been doing super well in 2017; from winning a Grammy for Best Musical Theater Album to working on The Voice in the UK and recording material for her fourth album at every opportunity, it's hard to keep up with her sometimes.
Thanks for everything that you've done so far, and everything that's to come, Jennifer!