This is the beauty advice Jennifer Garner wishes she could give her teenage self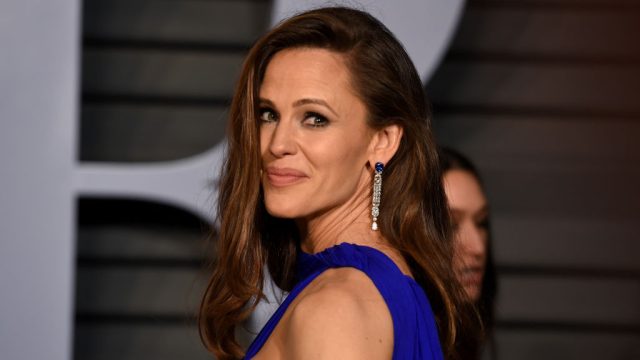 Whether she's becoming the biggest meme of the 2018 Oscars or posting on Instagram about her pet chickens, we can't get enough of Jennifer Garner's sense of humor and down-to-earth personality. And as it turns out, her beauty advice is similarly low-key. In an interview for People's Beautiful Issue, Garner revealed what she would tell her teenage self about beauty — and it's wonderfully simple.
The actress told People that both night cream and sunscreen are key components of her beauty routine. And she added that, if she could go back in time, she would tell her teenage self that no age is too young to add both to your routine. Garner also disclosed that, at the end of the day, she feels most herself when she's going makeup-free.
"My kids are so relieved to see me take my makeup off and put glasses and sweatpants on," she told the magazine. "I guess that doesn't really count as feeling beautiful! It is more like feeling wanted and loved for being me, which is even better."
When it comes to sun safety, Garner has long been vocal about the subject. In 2015, she told Elle that she  slathers on the SPF every day, and that her sunblock of choice was Neutrogena's Ultra Sheer Dry Touch. That same year, she told Allure that she also makes sure her three children are diligent about their sunscreen use.
Even when she is sporting a more casual look, Garner still knows how to look fierce. The Love, Simon star, who just turned 46, recently rocked a 12-foot-long scarf made by her 9-year-old daughter, Seraphina.
Garner's advice to wear sunscreen daily may not be revolutionary, but its importance shouldn't be underestimated. Protecting your skin pays off, and we're glad that Garner is bringing attention to this underrated beauty product. At the end of the day, loving the skin you're in is what matters most, and we're glad to see Garner sending that message.