Jennifer Garner has a pet chicken that she walks on a leash, and yes, there are pictures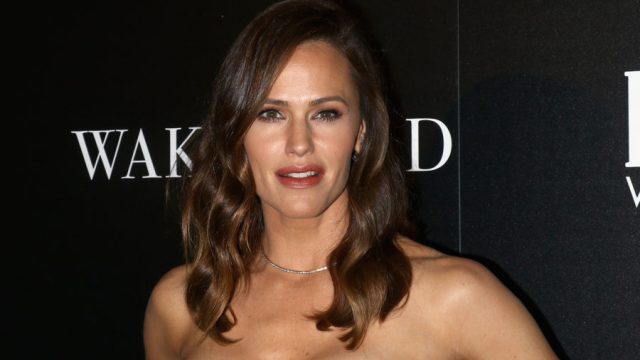 There are plenty of wonderfully eccentric pet owners in the world. And we just heard that Jennifer Garner proclaims herself a 'chicken lady' because she walks her pet chicken on a leash.
Firstly, we love the fact that she is parenting a chicken (in addition to three kids with ex Ben Affleck), and secondly, why not go for a walk with a chicken, we ask? There's absolutely no reason why chickens can't enjoy a nice stroll in the sunshine with their devoted owners.
Oh, and then there's what she named said chicken.
Ready for it? Regina George. As in after Rachel McAdams' iconic character from Mean Girls. We're officially loving every moment of this with all our hearts.
Now it's time for photographic evidence (which is special, since Garner doesn't post to Insta that often). Drumroll please.
"If there isn't a Chicken Lady Day 🐣, there really should be. Man, my life gets more exciting all the time. ----- Meet one of our ladies, 🐔Regina George. Regina loves long walks, dehydrated bugs, and kale. Regina hates....carbs."
Did you pay attention to the hashtags? "#shesanicechickenbutaMeanGirl" just won us over forever.
Obviously, fans are loving this pic. It received tons of comments from fans of Garner (and fans of pet chickens) alike. And judging by Garner's expression, these two have a special bond. She clearly adores the animals, and not just her own.
More photos soon, please and thank you!
In other Garner-related news, we can't wait to see her in the movie Love, Simon, a comedy about a boy coming to terms with his sexuality (it comes out next year).
Have a stellar Tuesday. Squeeze your beloved pet — whatever it may be!