People can't stop talking about how amazing Jennifer Garner looks at Paris Fashion Week
Jennifer Garner is living her best life in Paris for Fashion Week. Yesterday, she attended the Atelier Versace Haute Couture Fall/Winter 2016-2017 Show, and no one can stop talking about how amazing she looked.
First, let's talk about this look. Jen hit the show in a long, black gown that seemed perfectly tailored to her body (because, most likely, it was). That slit! That shoulder piece! That PERFECTION. Seriously, Jen positively glowed and that just makes us happy.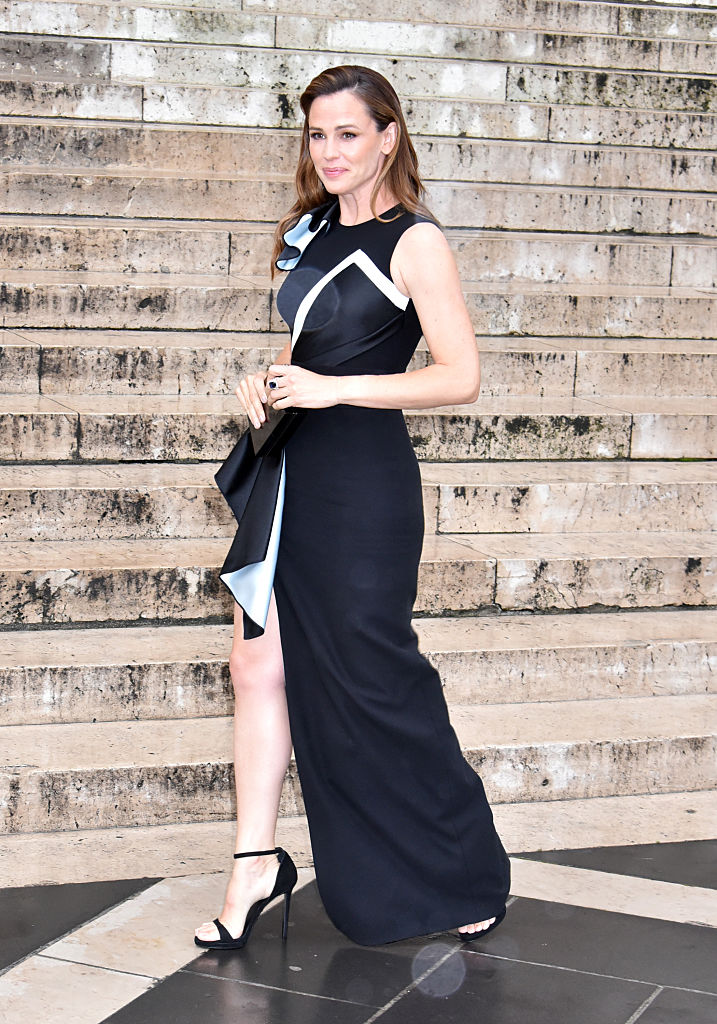 Inside the show, she sat with her famous friend/former Alias costar Bradley Cooper and supermodel Naomi Campbell because Jen is always in good company.
Thank you, Jen, for always killing it everywhere you go (but especially at Fashion Week).