Jennifer Garner and Mark Ruffalo are Reuniting On Screen for the First Time Since '13 Going on 30′
The actors will play Ryan Reynolds' parents in a time travel adventure film.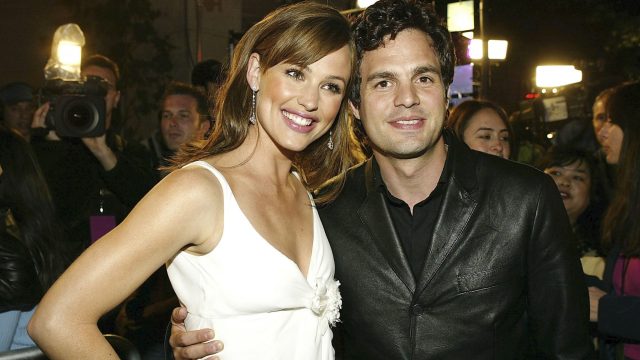 It's been 16 years since we fell in love with Jennifer Garner and Mark Ruffalo in 13 Going on 30 and now we'll finally see the actors reunite on the big screen. According to The Hollywood Reporter, the two will play parents in an upcoming sci-fi action adventure film—and we are so here for this.
The Netflix film The Adam Project will star Ryan Reynolds in the lead role, playing a man who travels back in time to get help from his 13-year-old self in order to save the future. Garner will play the teen boy's mom and Ruffalo will play his physicist dad. Another big name, Zoe Saldana, will play the fighter pilot wife of Reynold's adult character.
There's a lot to unpack with these plot details—mainly the fact that Garner and Ruffalo will play Reynolds' parents—but we mostly can't get over the part where our favorite rom-com stars are reuniting. Naturally, Twitter is screaming with joy right alongside us.
One Twitter user put in a simple request upon hearing the news: "I hereby demand that Mark Ruffalo and Jennifer Garner share a fluffy pillow and Razzles." We think that's a plenty reasonable ask.
No matter what happens, though, this reunion of Jenna Rink and Matt "Matty" Flamhaff is already everything we could have asked for. "If Jennifer Garner & Mark Ruffalo are married with kids in a new movie.. my childhood dreams will have come true," one user wrote.
Another user simply tweeted, The way I love Mark Ruffalo and Jennifer Garner, and yeah, we couldn't agree more.
There are no details yet on when the film is set to release—likely because of pandemic-related delays—but we will 100% be "Thriller" dancing our way to the box office ASAP when it does.