Jennifer Garner talks to us about beauty regrets and bringing back leg warmers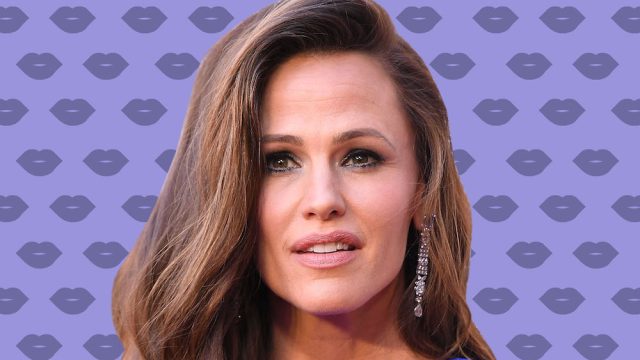 When I got the chance to interview Jennifer Garner about all things beauty, wellness, and fitness, I was nervous as hell. Hello, this is Jennifer Garner we're talking about. She's a Hollywood A-lister and Neutrogena ambassador, after all. 13 Going on 30 and Elektra are some of my favorite movies of all time, but I digress.
But as soon as Jen (can I call her that now?) started talking about the beauty product she recommends to her friends or how women shouldn't feel bad for wanting to spend time with their kids instead of working out, I felt like I was talking to an old friend. She was refreshingly honest and her advice was actually helpful. Some celebs can be out of touch, but that wasn't the case with the Love, Simon actress.
So to find out what beauty rituals Jennifer has passed down to her kids, the product that has helped her "skin stay as young as it can," and the quick exercise tool she recommends, read our interview with her below.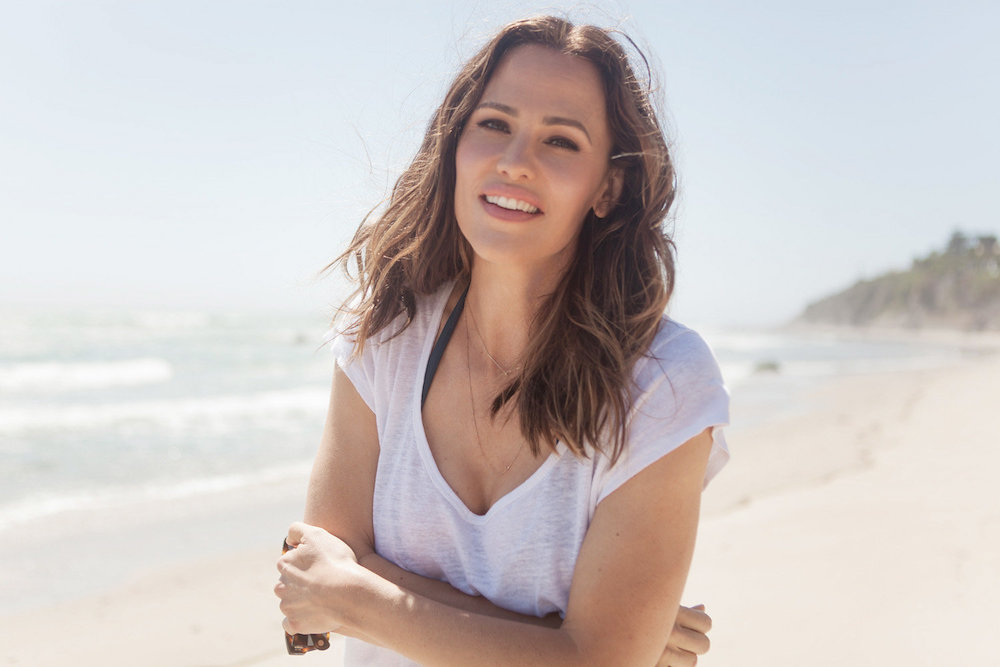 HelloGiggles: What's the number one beauty product you recommend to your friends the most?
Jennifer Garner: It would be the Neutrogena Ultra Sheer SPF 100. Because it is so lightweight and sheer. And I tell my friends, "Start your day with it. Don't waste any time. You have to do it whether it's overcast like it is today in L.A. or sunny. It's just gotta be part of your routine." I'll see my friends in hats or trying to stand in the shade, and I think, "All of that is great, but you also need to use SPF every day. The sun is too strong."
HG: Would you say that SPF has helped you improve your skin?
JG: It helps my skin get healed from sun damage and sunspots. Thank goodness. But if we had all known to wear SPF when we were younger, that would have been a huge relief. Because the effects of it, you don't see until your late 30s or 40s. And all of a sudden you wake up and think, "Oh wait, I didn't think I had sun damage and now here it is showing up everywhere." I feel like it's helping my skin stay as young as, you know, as young as it can. I still go outside. I'm definitely not someone who's scared of the sun, but I'm just responsible about it.
HG: What beauty rituals or beauty tips have you passed down to your kids?
JG: Wearing SPF. The main thing is you have to model it for them. You have to show them that it's important and that it's not a big deal. You have to be consistent with it. So they see that I take care of my skin and they see that I make them take care of theirs. You know, kids don't like it. But they will stop fighting you if they know that they're not gonna get out of it.
HG: So true! Have any of your kids taken an interest in makeup?
JG: My eldest daughter sometimes like to play around with a little bit of makeup, but nothing major. She's a cutie.
HG: You've been sharing a lot of throwback photos on Instagram. Do you have any beauty regrets or is there a trend you'd love to bring back?
JG: Well, there's so few good pictures of me throughout my life. If I wore makeup, I would wear my stage makeup on my face like it was normal. I'll look at that and think, "What was that? What was that idea? Where was I going with that?" It was atrocious. I would say wearing stage makeup that did not match my skin tone when I was young and had great skin would be a real beauty regret. And I'd love to bring back leg warmers.
HG: I would be so on board with that.
JG: Yeah, let's do it! Just claim it. Tell people they're back. Buy yourself some. You'll be so happy.
HG: Right now what is the number one way you de-stress?
JG: I really use exercise with a friend to de-stress. That is a big thing. And cardio. Nothing de-stresses me like a hard, hard cardio workout. I love a class environment. I love to take these Body by Simone classes. No matter how tired I am when I start, I always feel great after. And I'll do it from her app as well sometimes. I'll just do it myself. I also love to be outside in the garden, or cooking, or baking.
HG: Speaking of fitness, I would love to get your advice. You talked about taking classes or using an app to workout. What tips do you have for someone who doesn't have the time or the resources?
JG: There are so many great things available on apps now where you can say, "Okay, this is how much time I have. What can I can tailor to the time that I have and what I want to work on." And just doing that stuff. Or even the seven-minute workouts that I read about in New York Times. They're hard, they're really hard. But to do seven hard minutes, you'd be amazed. It really will change your body if you stick with it and if you're consistent. Or use apps — the Body by Simone app is fantastic. It's really easy to navigate and she's so great for women. She believes in women, so much that I love to do her stuff. Or the app called Aaptiv. That's another good one that I use a lot.
Use technology to be your trainer and to be your buddy. But when your kids are little, and you're home, and you don't have a minute to yourself, take it easy on yourself. It's not gonna be like that forever. Take a deep breath and pat yourself on the back. That's what I say.
HG: That's good to keep in mind, especially since our readers are busy. They're moms, they're career women, or they're both. And it's hard to take care of yourself or to nurture your body when you don't have time for yourself.
JG: Look at yourself in the most loving light possible. If you are in a space where you don't feel good trying on clothes, then order some clothes from the store that you know look good. Wear a uniform — wear the same thing every day if you have to. Don't try clothes on in the store. Do whatever you need to do to keep yourself feeling as good as possible, where you can be as kind to yourself as possible. It's not forever. It's just today. When you're really ready to, you'll attack it either by the way you're eating or working out. But when you have little kids and you're overwhelmed, you don't have to do everything at once.
HG: I think that's so important to keep in mind, because as women, we're so trained to "do it all" and sometimes we can't.
JG: Absolutely, I agree. Don't let perfect get in the way of good. If you can do 10 minutes of a workout, and you can find a way to fit that in, do those 10 minutes. Don't let yourself think, "Oh, well, I can't do an hour, so I won't do anything. I'll start tomorrow." Anything you do is better than nothing. That is the truth.
HG: Finally, what is a piece of beauty advice you wish someone told you when you were young?
JG: I wish that I had known as a kid how dangerous the sun is for your skin. And how much when you're older you wish that you had protected your skin more from the effects of the sun. Because if your skin looks great, then you look great. It's really true. You don't need makeup. And I wish somebody had told me to moisturize around my eyes earlier and to take care of my décolletage, too. It's really about skin care. It's about just doing the most you possibly can to take care of your skin because then it does you right from as long as it possibly can.