You need to listen to Jennifer Garner swear as she reads this lullaby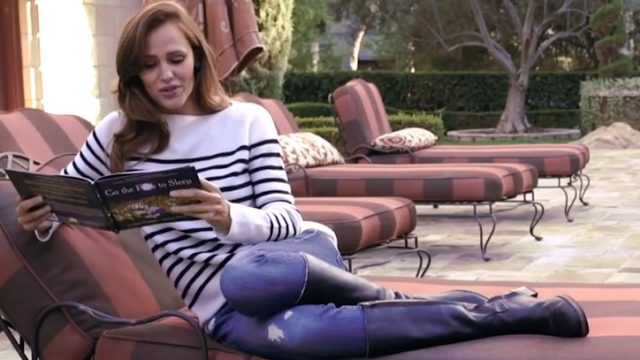 ICYMI, Jennifer Garner is on the cover of the March issue of Vanity Fair, looking absolutely amazing — and the magazine's interview with Garner is a must-read. As far as celebrities go, Garner is very private. So it's great to hear her speak so frankly about things, and TBH we're loving her more than ever.
As part of her collaboration with VF, she also shot a video that has us in hysterics. Garner is known for being a loving mom to her three kids just as much as she's appreciated for her onscreen work. She's kind of the mom that everybody would love to have. I mean, we can totally see her rocking a bedtime story. In the video, she does just that. Only it's not exactly your typical lullaby.
Behold: Jennifer Garner reading Go the Fuck to Sleep, Adam Mansbach's hilarious bedtime book that's really more for parents than it is for kids. We first heard Samuel L. Jackson give voice to the story a few years ago for Father's Day. (Which you can listen to here), but we are LOVING Garner's version. She's such a sweetheart that we almost can't believe what's coming out of her mouth.
See for yourself in the NSFW video below:
https://www.youtube.com/watch?v=U08XWOx3XYM?rel=0