Jennifer Garner finally joined Instagram, and she's already crushing it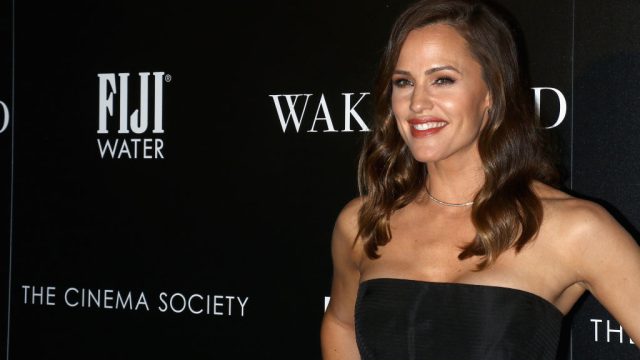 This is gonna be so good. Jennifer Garner just joined Instagram and she's already proving herself to be follow-worthy with her first post. While the best thing that happened to Instagram this summer was the new way to respond to friends' stories, Garner's new account is likely its greatest new feature of fall. We're calling it.
The actress is already one of our favorite celebs to style-watch, thanks to her impeccable fashion sense. (Hello, adorable pineapple dress.) She's also got a great sense of humor, not to mention incredible letter-board skills, which she showed off in her first post.
Garner came out strong right out of the gates with a hyper-lapse video!
In the video, Garner spells out a cheesy joke: "Summer is almost over. Don't be sad because sad is DAS backward and DAS not good." Then, with some expert-level skills, she uses the board to share a different message to her fans: "I am officially on Instagram so please follow me because isn't that how this works…"
Did we mention that she makes no spelling mistakes?
Those letter boards are often really frustrating, but in the flawless video, Garner arranges those letters like a pro. We didn't know that letter-boarding was a skill to envy before, but now it's clear that it is, and that nobody will ever be as good at rearranging letters as Jennifer Garner.
Is there anything that she can't do?
It's also worth noting that, in the video, Garner first spells out "follow me" on the board, but then changes it to "please follow me," because that's just the kind of polite, lovely person she is.
Instagram isn't the only place we're likely going to be seeing more of Garner. It's been recently announced that she is in talks to star in a revenge-thriller film, Peppermint, which would be such a wonderful return to action for Garner since Alias ended over 10 years ago (!) in 2006.
This is all such good news for Jennifer Garner fans, which should really include everyone as she's one of the classiest, funniest, and most gorgeous actresses in Hollywood. You have our follow, Jen!