Jennifer Garner carries her daughter's school project for her, we've never been more obsessed with a photo
Jennifer Garner is a bonafide super mom. She's raising her two daughters, Violet and Seraphina, alongside ex-husband Ben Affleck, and she manages to stay out of the spotlight as much as she possibly can to focus her time and energy on her kids.
Plus, Garner continues to have a successful film career while simultaneously being the best mom to her kids. We know this because Garner was photographed on Thursday carrying Seraphina's school project all the way down the street in LA.
Is this not the best thing you've ever seen?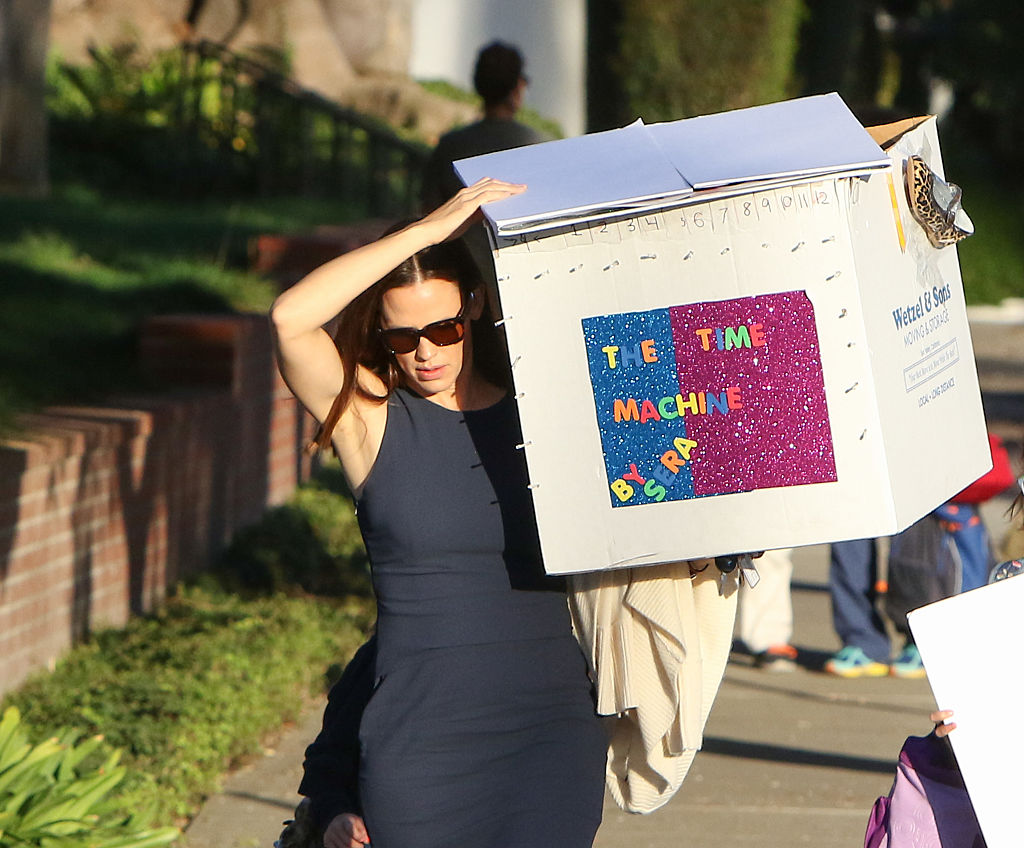 Schlepping school projects, backpacks, and everything else is obviously a totally normal part of parenthood. But it's less normal when paparazzi are taking pictures in your face while doing it. We give Garner major props for ignoring the photographers and focusing on the task at hand — transporting Sera's time machine back home.
Because what good is a time machine if it's not available to do some serious time traveling at all hours of the day/night?
The time machine is adorably made out of a cardboard box and adorned with glitter and the words "Time Machine By Sera." It also has a leopard print child's shoe attached to it, which must be a new addition to present day time traveling.
Even though we'd prefer the paparazzi not to follow Garner around town, it's always nice to catch a glimpse of the super mom in action. Garner isn't on Instagram or Twitter, so we'll take what we can get.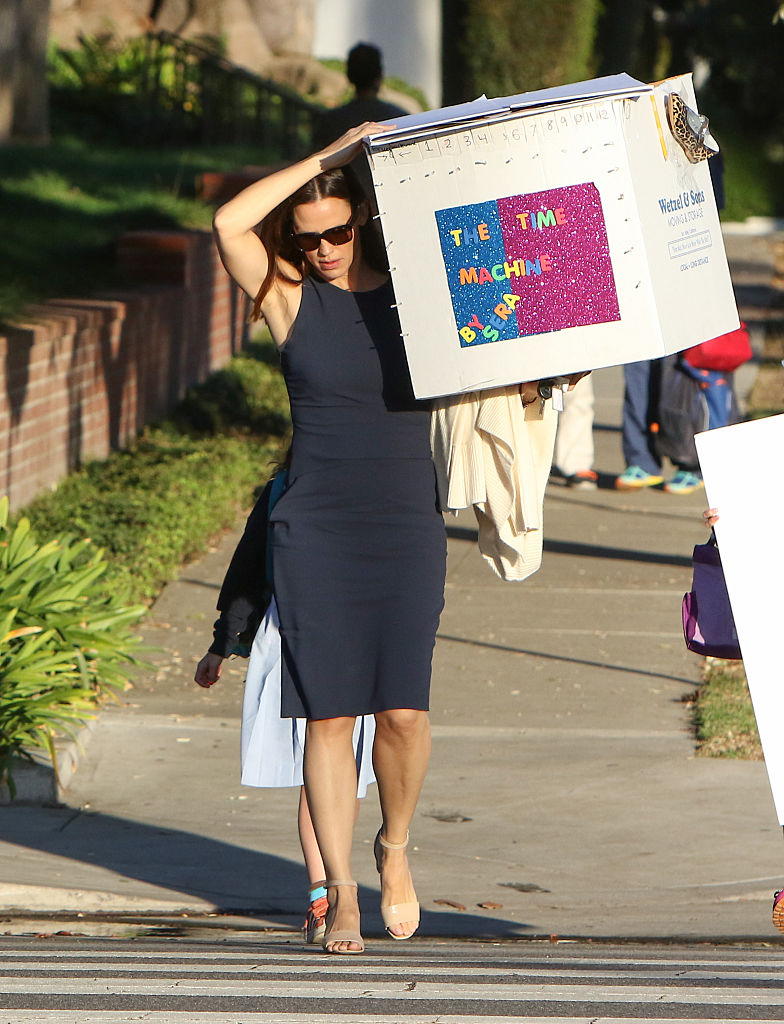 Garner explained to People last month why she's choosing to remain social media-free, and her reasons make total sense.
"One, I don't want any more guilt coming from my phone or computer," she said. "I have the hardest time answering emails, anyway, so the last thing I want to feel is indebted to my phone or computer. So it's time. And the other is, what would I Instagram that people would want to see. There is nothing I would put out that people would want to see. It's probably best to stay away. They don't want to see me and my mom friends after kindergarten drop-off.
Except, yes we do!