Jennifer Garner created her own Christmas meme, and she's channeling all of us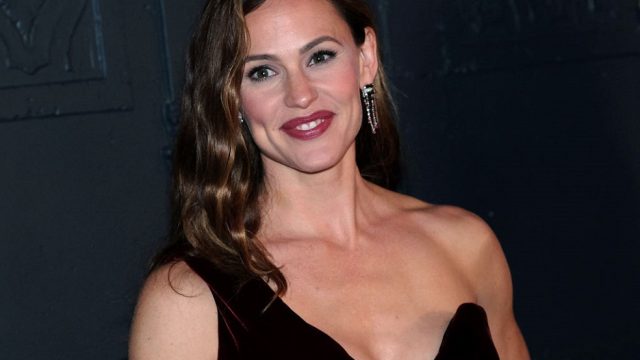 Christmas is coming sooner than you may think, and Christmas-lover Jennifer Garner is prepared for the holiday. So much that she decided to make a meme about all the people who try to slow things down and give Thanksgiving its time to shine. She wants to make it clear that she's not one of them.
In fact, according to Instagram, she starts decorating for Christmas on November 1st. While we're not sure when she takes down her decor, we're guessing she probably holds onto it until the new year, as many of us do. That means that a decent chunk of her time is spent smelling fresh trees and making hot chocolate by multicolored twinkle light. That's not a bad way to live.
This meme is just one of the many things that tells us that Garner has an incredible sense of humor. For example, we can't forget the photo she posted on her account just a few weeks back, where she's taking her pet chicken Regina George out for a walk (with a leash). Or, the scribbling of the word "fart" and "I love you," with the caption of "Look who's learning to spell…" And in September, she posted an amazing throwback video after having dental anesthesia, which made us crack up.
For someone who just got their account on September 1st, she's throwing out a lot of winning material. And we've got a feeling this meme might start appearing on our Facebook feeds pretty soon.
As you can see, Garner looks like a boss in front of a few decorations. Fans responded well, with one saying she's already been watching Hallmark Christmas movies for a couple weeks.
If you're anxious to get your holiday decor up, just channel Garner. She's proud of the way she handles Christmas, and you should be too.