Jennifer Garner had the best response to a troll who mocked her career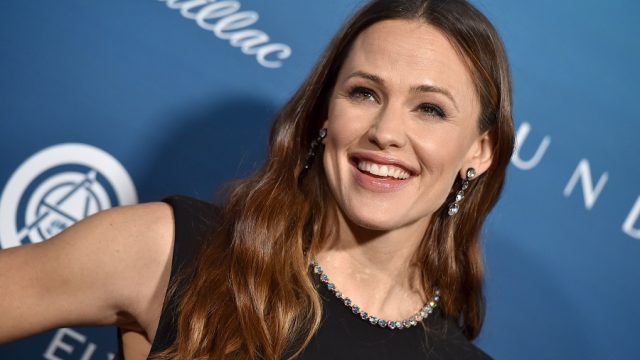 We can't be the only ones who get endless joy out of Jennifer Garner's Instagram. Whether she's delighting us with holiday memes, tales about her pet chickens, or behind-the-scenes glimpses into her life as a mom of three, she always seems to keep it real with her eight million followers—something we genuinely love about her.
But as most celebrities can attest, sometimes the social media trolls come out of the woodwork in the comments section. In a recent post, Garner shared an adorable video of herself posing as the Nutcracker to "assist" in the American Ballet Theatre's annual production of the Christmas classic. She "helped" with costuming, hair and makeup, and choreography, as the dancers prepped for their big holiday debut.
While most of the comments were filled with heart emojis and laughing emojis galore, one troll took a shot at Garner's acting career, inexplicably asking, "What do you call a movie star who makes no movies?"
Garner responded in the best way, tagging the troll and writing, "A mom!"
She added three laughing emojis, showing us the best way to shut down a hater in merely two words and three perfectly placed emojis.
Of course, this comment is not only totally rude, but it's also fully baseless. Garner has three dozen film credits to her name, has served as a producer, and has 19 TV credits, to boot. So while we'd totally understand if she was irritated by this comment minimizing her many career accomplishments, we also love that she gave it back with plenty of humor.
Instagram trolls rarely seem to take a day off, but deriding a mom's accomplishments is never a good look. Bravo, Jen!