Jennifer Garner and Ben Affleck are spending Valentine's Day together in a truly beautiful way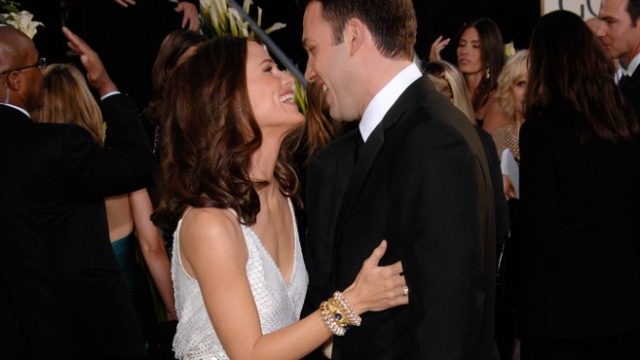 Last June, our hearts shattered after one of our fave couples ever — Jennifer Garner and Ben Affleck — announced they were splitting. Of course, we supported both Jen and Ben in what was likely an incredibly difficult and painful decision, but we may or may not have shed some tears at the thought of Bennifer not being a thing anymore after 10 years. However, it looks like they'll still be spending holidays together, sources tell PEOPLE — and that they were seen getting on a private plane on Friday for Valentine's Day weekend.
The couple owns a condo at a ski resort in Montana, and they were seen at the Van Nuys Airport outside of Los Angeles with their seven-year-old daughter Seraphina and their three-year-old son Sam (their eldest, Violet, did not appear to be with them). A source told E! News that "they are with family friends."
The two have been living on the same property, with Affleck living in the guest house, to keep things as smooth and painless as possible for their kids. "[Garner] wants to get along with Ben for the kids' sakes," a source close to the couple said.
It looks like this extends to Valentine's Day, too, and it's truly beautiful. Instead of going out on a hot date for some romantic love, Ben and Jen are spending quality time together with their kids for family love, in spite of their split. After all, Valentine's Day celebrates all kinds of love, and we are totally here for that. <3