Jennifer Garner just gave Ben Affleck "best dad" props for dressing up like Batman for their son's b-day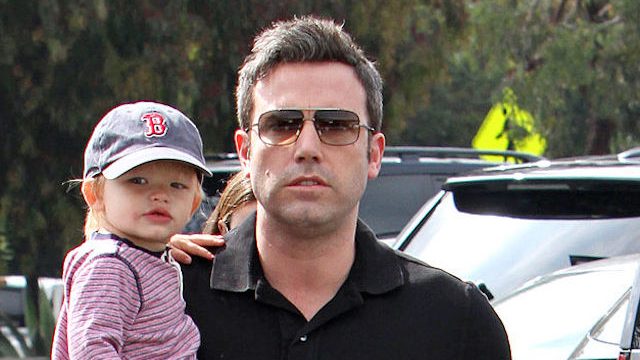 Recently, Jennifer Garner broke her silence about her split from Ben Affleck and got incredibly candid about their relationship. She's handled a tough situation with grace and has made it clear that the two will remain close, because they still have three beautiful children to parent together. In fact, she just gave him major props for being a good dad.
Last weekend they celebrated their son Sam's fourth birthday with a superhero-themed party. Ben swooped in and made an appearance as Batman—the superhero he'll be playing on the big screen in Batman v Superman: Dawn of Justice. And Sam totally loved it!
"We all dressed up, I dressed up as a ninja and Ben dressed up as Batman for Sam," Jennifer told Extra. She also said that it "was the best dad moment in history," and that Sam is super stoked about his dad playing Batman. Seeing your two favorite heroes—your dad and Batman—come together as one would be the coolest thing ever!
After the superhero festivities were over Ben and Jen took their kids out to dinner, and the next day they saw each other again at the Oscars. We're sad to hear that things didn't work out between them, but they've really nailed the whole "amicable split" thing, and it's so admirable. They might not be "Ben and Jen, the couple" anymore, but they'll always be "Ben and Jen, awesome parents."