Jennifer Garner's new action thriller is giving us flashbacks to "Alias"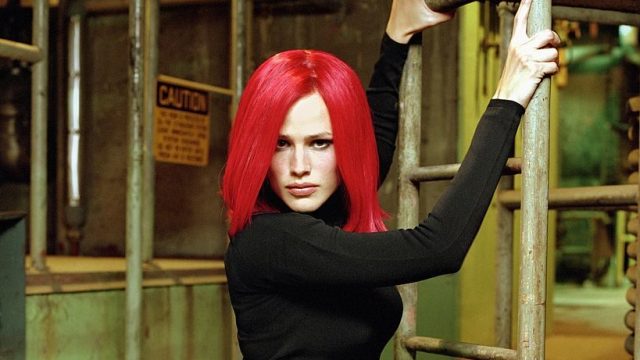 Sydney Bristow is coming BACK, everybody. Well…kind of. Jennifer Garner is currently in talks to star in revenge thriller Peppermint, according to Deadline, and the level of action promised for this upcoming flick is already giving us so, so many Alias flashbacks.
We could not be more excited to (potentially) see Jennifer Garner in another action role!
Per Deadline, Garner's character will be out for some pretty serious revenge: "When her husband and daughter are gunned down in a drive-by, the heroine wakes up from a coma and spends years learning to become a lethal killing machine. On the 10th anniversary of her family's death, she targets everyone she holds responsible, the gang that committed the act, the lawyers that got them off, and the corrupt cops that enabled the murderous incidents."
This part sounds PERFECT for Garner, who kicked so much butt in Alias, Daredevil, and Elektra. Plus, with the massive success of Wonder Woman, it's very clear that audiences are hungry for female heroes, and studios should really capitalize on this important, growing genre.
We also know that Garner has been excited to return to her action star roots — crazy costumes and all.
"Do I think there will be a return to the action? I hope so!" she told E! News. "Yes! I was just working out with my trainer this morning, and she's trained me for 12 years and she was like, 'I think it's time. I think we need to put some pleather on.'"
That interview is from 2012, so we think it's most definitely time and are most definitely on board with this project!