Jennifer Garner's 2018 Oscars "reaction face" has already become an epic viral meme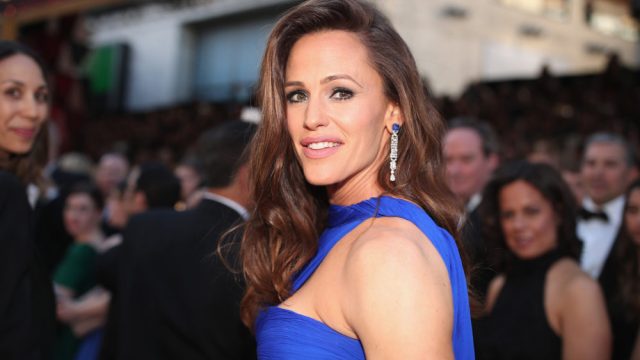 There are few things we love more than an awards show moment that instantly goes viral, because nothing brings the internet together quite like our favorite celebrities becoming memes. And though we're still not over Nicole Kidman's clapping during last year's Oscars, it seems Kidman has already passed the torch…because Jennifer Garner has become a viral meme after the 2018 Oscars, and we can't stop laughing.
Garner, who recently created her own Christmas meme, inadvertently became one of the most LOL-worthy moments of last night's show after the camera caught her clapping along with the entire audience…that is, until she realized something wasn't right (you kind of have to see it). false
"What realization did Jennifer Garner just come to?"
Naturally, the moment has now become the meme of the 2018 Oscars. Fans were quick to speculate just what Garner was thinking about, and the responses are hysterical.
Others joked about Garner's longtime sponsorship with Capital One, and LOL.
And others simply want to know if Garner even realizes she's gone viral.
No word just yet on what exactly was going on during that priceless moment captured on video, but we certainly hope she'll clue us in soon.
In non-meme-related news, Garner is having quite the busy year. She's starring in Love, Simon, as well as working on several projects already in pre-production (including one written by Girls creator Lena Dunham). Needless to say, we can't wait to see her next (many) projects. And seriously girl, what did you suddenly remember last night?