Jennifer Garner just rocked a 12-foot scarf her daughter made her, because that's #MOMLIFE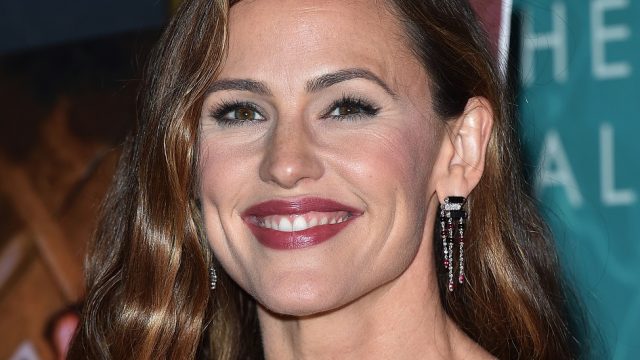 We already knew we loved Jennifer Garner, but now we're unapologetically obsessed. Garner recently showed off her daughters' loom skills (that's right…loom skills) by rocking the 12-foot-long scarf nine-year-old Seraphina made for her.  Now that's commitment.
In addition to Seraphina, Garner is also mom to Violet, 12, and six-year-old Samuel. She shares all three kids with ex Ben Affleck, who she officially separated from in 2015.  And Garner has been repeatedly wowing us (and making us LOL) lately, especially on Instagram. Basically everything she posts is a bonafide hit. Not only is she clearly an awesome mom, but she also has an amazing sense of humor, and isn't afraid to show her quirky/adorkable side.
Case in point: Rocking the below (adorable!) scarf:
"When your nine year old weaves a 12ft long scarf on a peg loom for your birthday present, you'd better #werk," she wrote in the caption.
LOL! WE FREAKING LOVE THIS.
Celeb buddies Reese Witherspoon and Rachel Zoe were also all about the look.

Garner's 46th birthday was on April 17th, and she celebrated the big day by making a meme of herself.
Once again, Jennifer Garner proved she can pull off any look. Also, we sincerely hope Seraphina keeps on making scarves, because she's got quite a talent (maybe you guys can even start a side business? We think people would pay good money for one of those epic accessories, FYI!).