Jennifer Aniston tells Chelsea Handler that she wants to play a superhero — but there's one catch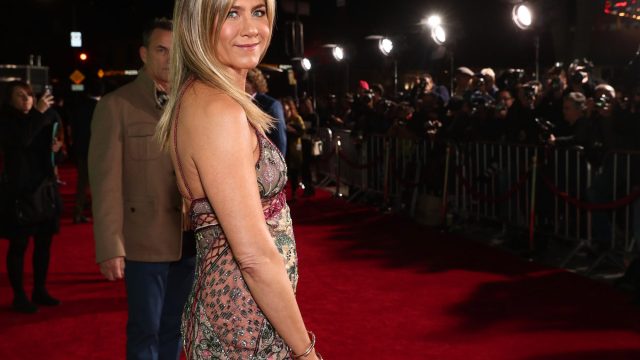 Jennifer Aniston has played many different types of characters over the years, from lovable Rachel on Friends to a tough boss in her current film Office Christmas Party. But despite her many roles, she has never played a superhero. But it turns out that Jennifer Aniston wants to play a superhero. The actress told Chelsea Handler on her Netflix show Chelsea that she'd consider a crime-fighting character, with a catch.
"But I would want to be the really uncoordinated superhero, because I just…I couldn't take myself seriously leaping out of somewhere in a full leather...something.
She mentioned that superhero roles haven't come down the pipeline for her yet, but that she'd be "psyched" to take on that kind of role. Maybe she could star in a funny superhero flick a la Guardians of the Galaxy? Or as self-referential anti-heroine like Deadpool? Jessica Jones, but clumsy and enthusiastic?
https://www.youtube.com/watch?v=WWTzG_45OnQ?feature=oembed
As Comic Book points out, this isn't the first time Anniston has said she wanted to play a superhero. Back in 2014 during promo for her critically-acclaimed drama Cake, she had similar enthusiasm."I really do want to be a superhero, too. I've said it! But wouldn't that be fun," she said.
It's insane that she hasn't been offered these kinds of roles yet, but the comics universe gets more and more diverse by the day. Opportunities for complex, interesting female superheroes should be endless. Studios, GET ON IT.