Jennifer Aniston is taking us back to the '90s in this printed maxi dress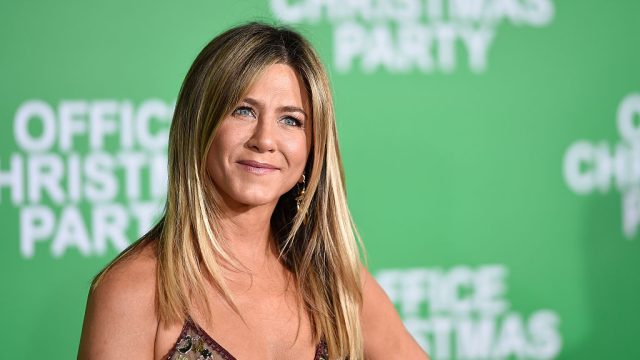 We all know the '90s made a full-on comeback this year, so Jennifer Aniston in a printed '90s-style maxi dress makes perfect sense if you think about it. Her star shone so brightly in the 1990s when Friends first aired, and even though she's continued to evolve as an actress, a woman, and a fashionista, we don't blame her for going back to her roots once in a while. In fact, we love her for it.
Jen stepped out for the Los Angeles premiere of her new holiday flick, Office Christmas Party, earlier this week wearing a printed, floor-length dress by Roberto Cavalli and totally gave us Rachel Green flashbacks.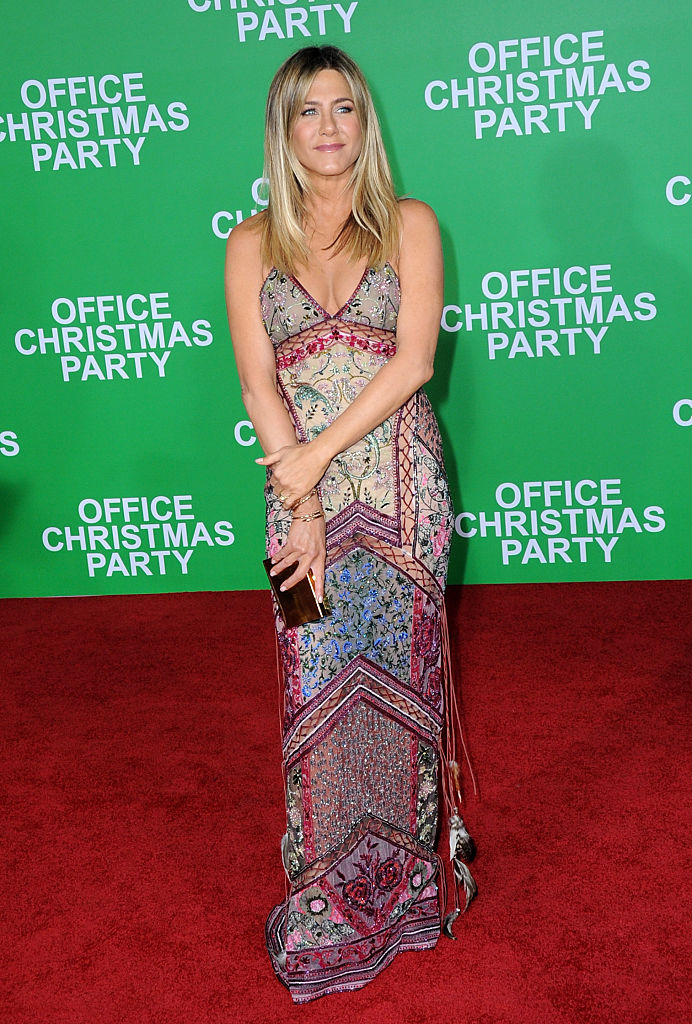 The spaghetti straps plus the patchwork detailing is very '90s, while the peekaboo seams give this dress a truly modern feel. We love!
Looking at this frock, though, we couldn't help but compare it to the bridesmaids dresses Rachel and Phoebe wore at Monica and Chandler's wedding in Season 7. While the episode aired in 2001 — so, not quite the '90s — the fashions were still very much of the decade prior.
Just look at these sea-foam green maxi dresses! The cut, beading, and color? So much like Jen's recent frock.
Rachel Green was always a style icon, and the same has held true for IRL Jen Aniston. In fact, Jen said in an interview with Vogue earlier this year that she kept many of her Friends costumes because she "loved the '90s" and hoped Rachel's clothes and shoes would come back in style (good thinking, Jen). Now it all makes sense!
Excuse us while we spend the rest of the day digging through our closets for our "vintage" maxi dresses…