Jennifer Aniston shared why she's not on social media and never will be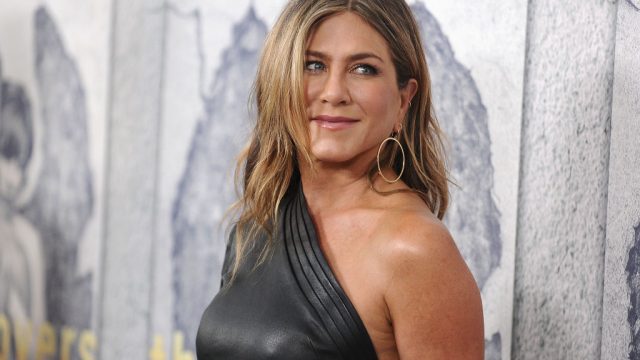 Some/most celebs have an incredible number of Instagram followers. So it's rare when a celebrity stays away from social media — like Jennifer Aniston.
Take for example, Selena Gomez, who tops the list at 117 million followers and counting. Ariana Grande has 103 million followers. Taylor Swift has 100 million followers. (We get it. It's a way to connect with fans and keep them updated on your daily going-ons.)  So, it's exceedingly rare in today's social media boom to find a celeb who purposely stays away from social media. Especially when the celeb is a mega superstar who has graced both the small and silver screen and all your favorite mags. But Jennifer Aniston does it.
In an interview with Vogue, Jennifer talked openly about why she isn't on social media:
"Honestly, when I look around and see people constantly on their phones, I feel like we're missing so much. And it's something we created."
She added that social media is especially hard for young people.
"I equate it to the tobacco industry; it's hard enough being a kid growing up and becoming who you are and finding yourself but now you have social media and you've added this extra pressure of seeing if someone likes or doesn't like something you did. We're creating these man-made challenges and it's a such a drag.
We hear you, Jennifer. Growing up is hard to do. It's even harder when you feel the pressure to please an online audience. That can't be stated enough.
So, what's next on the docket for this world-class beauty? Well, Jennifer Aniston and Reese Witherspoon are joining forces once again. Jennifer and Reese are attached to star in a new television series that has yet to hit the marketplace. Details are sparse at this point. However, The Hollywood Reporter described it as an "untitled series exploring morning shows and the larger New York media scene that they inhabit."
Oh, we long for the days of a Jennifer and Reese duo. For goodness' sake, that was one of our favorite episodes of Friends. We can't wait to relive that magic.