Jennifer Aniston and Olivia Munn together at the "Office Christmas Party" premiere gave us major Coachella vibes
It might be December, but Jennifer Aniston and Olivia Munn are giving us summer feels with their dresses at the Office Christmas Party premiere in Los Angeles. Sure, it's technically winter in LA, but these ladies looks embody full-on Coachella vibes, and we're not mad about it.
On Wednesday, the Office Christmas Party co-stars stepped out in LA for the movie's premiere and proved it's always sunny in California with their summer-inspired dresses.
Both Aniston and Munn looked completely different as they posed for pictures, but each of them could rock their looks at Coachella in a heartbeat.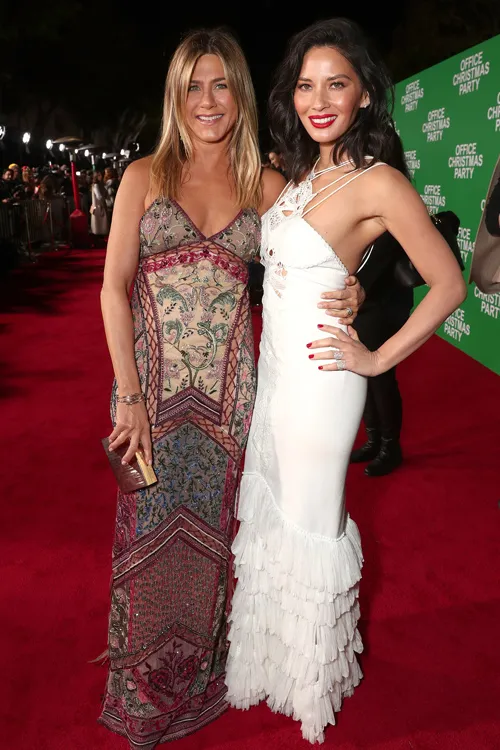 The former Friends actress wore a bohemian-inspired, long dress as she stunned on the red carpet.
The intricate beading, funky design, and variety of colors is something we'd see out in the desert no matter what festival you attend, and we're loving it.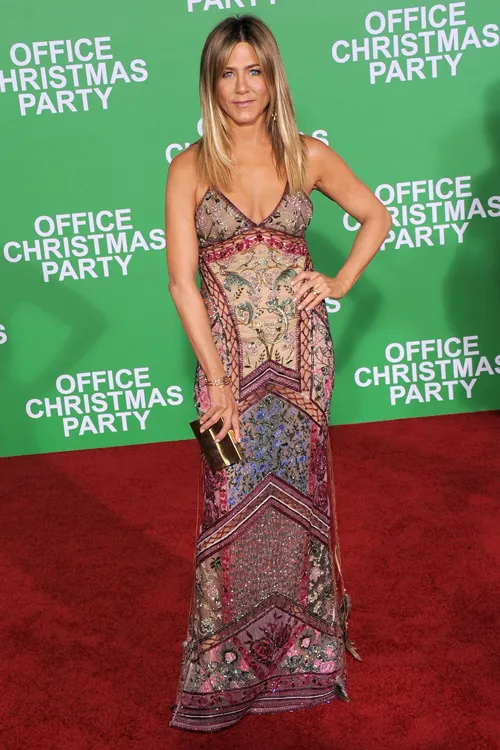 The velvet details and skin-baring areas scream hippie to us and we cannot get enough of this dress. Even Aniston's clutch, with it's metallic shine would fit in at a festival — or any red carpet affair you might attend.
Seriously, what's not to love about this California-girl inspired outfit choice? Even her hair is blonde, beachy, and beautiful.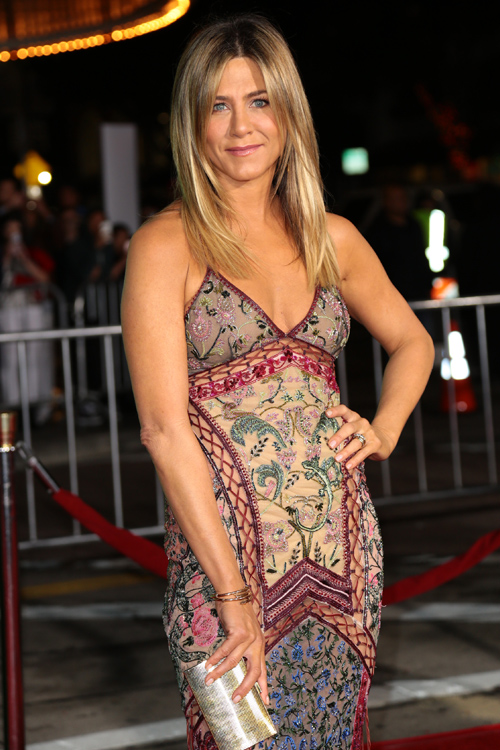 Munn on the other hand, opted for an all-white gown, which is also very Coachella.
The strappy top and fun, ruffled bottom is funky and fun, and definitely desert approved.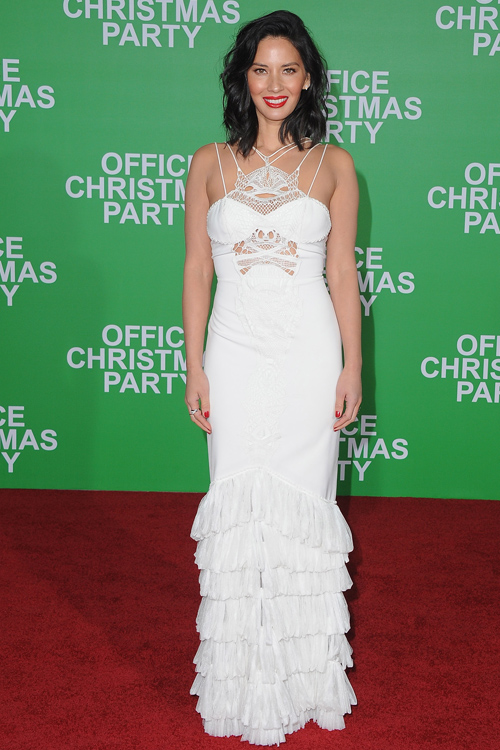 The 36-year-old actress rocked the crochet trend that we see year after year on the festival circuit with ease.
Munn made it feel like April in December and we're obsessed with her whole outfit, including her choppy waves.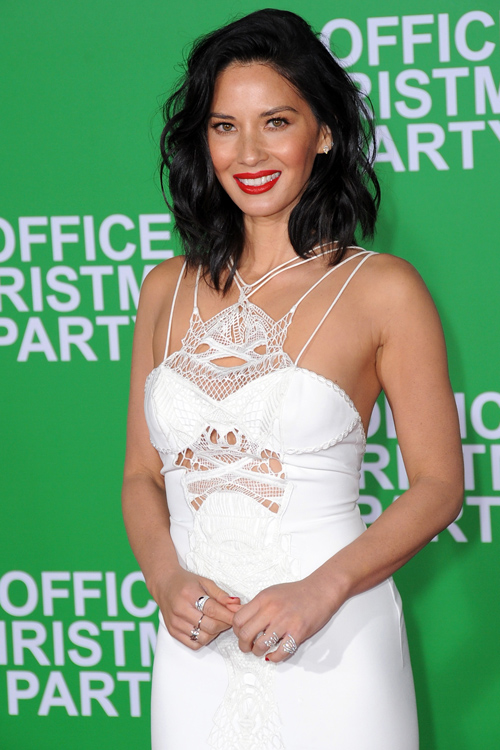 Since it was an event for their holiday movie, we like the fact that Munn made her look a bit more holiday appropriate with her bright, red pout.
Her back detailing on the dress however, still makes us want to dance in the desert and start summer now.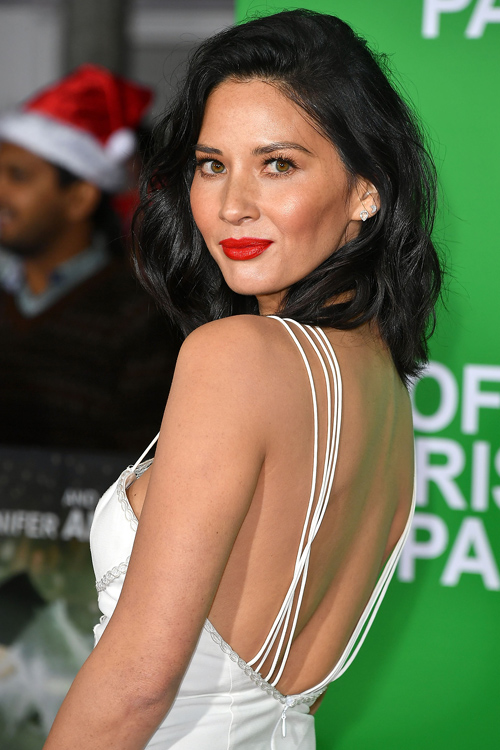 We love both Aniston and Munn's red carpet looks, especially since they both managed to channel Coachella and look premiere ready at the same time.
Hello summer, goodbye Christmas!
Okay, maybe not goodbye, Santa hasn't even come yet, but we are getting serious summer loving vibes from these two actresses.
Which look is your favorite? Are you more an Aniston bohemian dress fan, or a Munn crochet gown lover?