Jennifer Aniston celebrated the holidays with her famous friends, and we want to join this club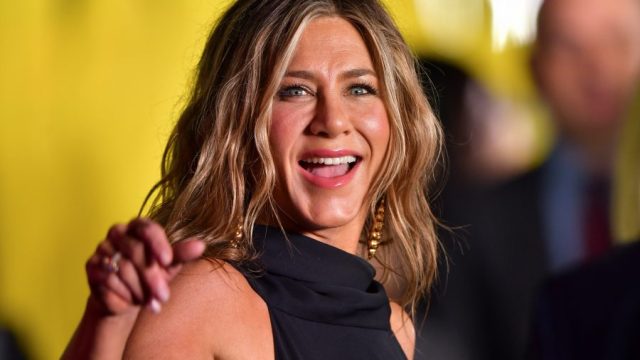 Okay, how exactly do we get the invite to roll with Jennifer Aniston's friend group? When she's not hanging out with her former Friends costars, or attending star-studded dinner parties at her ex-boyfriend-turned-BFF Justin Theroux's house, Aniston seemingly parties with celeb pals Laura Dern and Rita Wilson. Um, can we please get in on this group chat? All we want for Christmas is to be smushed in the middle of this posse. Is that too much to ask?
Aniston, who just joined Instagram in October, has been posting pics of her incredible social life and we've never felt more FOMO in our lives. Her most recent pic is from a holiday gathering she shared with Wilson, Dern, hairstylist Chris McMillan, and actress Amanda Anka.
"Say CHEESE!! 🥂🍾❤️" Aniston captioned her December 23rd post. "Lotta love in that room ☺️ Happy Holidays!"
So cute. We can't stand it.
Dern commented, "Love u sister!!! Merry Christmas everybody!!!!"
Wilson posted the same pic to her Instagram account and added the caption, "@jenniferaniston could we love you any more? Merry Christmas, Greek girl."
We're channeling David Spade who commented on Aniston's post, "I guess I was in the kitchen getting more chili during the photo shoot ?." Yeah, same here. He later added, "Jan I'm actually still in the house. I couldn't find my way out. So embarrassing. I'm in sector 42J. I'm walking north try to find me." Sad, yet hilarious.
This pic and the comments along with it are the #friendshipgoals we're taking with us into 2020. Where are our Laura Derns and Rita Wilsons at?