Jennifer Aniston just talked about her biggest beauty icon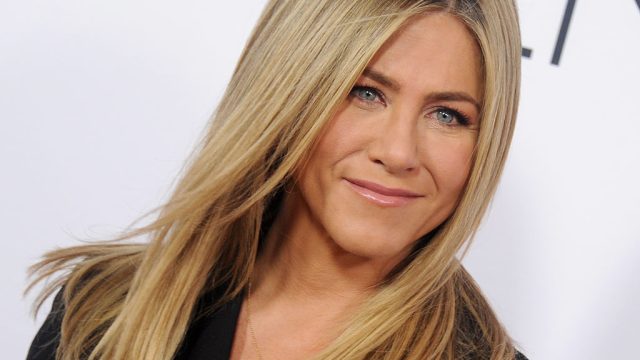 A few days ago, Jennifer Aniston, 47, was named People magazine's 2016 World's Most Beautiful Woman (an honor she also received in 2004). TBH, are any of us surprised? "I thought, 'Oh my God,'" she told People in their cover story on her. "There was this sort of very excited, teenage-y kind of moment of feeling very, very flattered." Aww.
We've been crushing on Jennifer for decades now, from her Office Space days and the Friends years. While she's our beauty icon, she has her own beauty icon as well… none other than Gloria Steinem, 82. Again, are any of us surprised?! It just goes to show that Jen has excellent taste, just as we suspected.
"I've always thought Gloria is quite stunning for many, many reasons besides her exterior," Jennifer told People. She can say that again. Especially in this day and age of bullying and people judging and dismissing others on their outward appearance, inward beauty is as important as ever. Jen also mentioned being a fan of beauty icons Lauren Hutton and Brigitte Bardot. Again, big ups for her excellent taste.
Of Steinem, she told People, "She's taught me about feminism. There was a time when I was like, 'I'm not quite sure I understand what this is?' And she's like, 'It's very simple: it's just about equality. That's all it is.'"
Jen also gave a shout-out to Steinman's HBO documentary, Gloria: In Her Own Words, having seen it several times. "She's just a very beautiful, strong woman," she added.
What's an example of when the Friends star feels really beautiful? "When I finish a great workout," she said.
Amen to that.