Jenna Fischer and Rainn Wilson had a mini "Office" reunion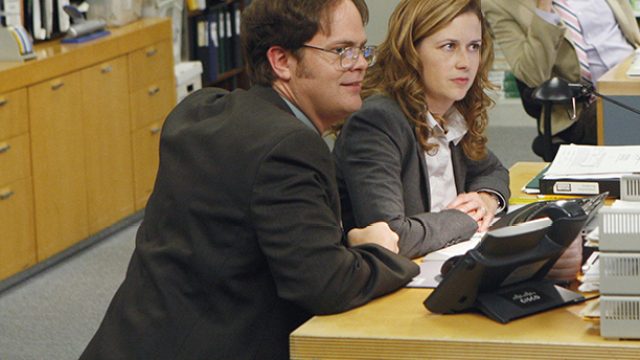 When our favorite TV shows go off air, many of us have a mini mourning period, and that's why Jenna Fischer and Rainn Wilson's mini Office reunion is putting smiles on so many faces. Thankfully, the duo, who played Pam Beesly and Dwight Schrute, took to Twitter to share a selfie of their lunch date.
During the show, the two characters had a weird relationship because it wasn't a connection that really made sense. They were "best friends" by the end of the series and were always leaning on each other during the hardest times. I mean, everyone needs to have a friend like that, right?
The tweet, shared by Fischer, includes a photo of the two of them looking casual, and the caption was so perfect for anyone who loved watching their show.
"Oh my God, Dwight's kind of my friend," the 43-year-old actress wrote adding in the hashtags #Officelunchdate and #FriendsForever.
The photo was re-tweeted 18,000 times, and it's clear from the comments that people were really feeling the two of them together.
Then came the Office jokes.
false
According to Entertainment Tonight, these two have stayed in touch since the series ended and last month, Fischer gave props to Wilson's educational initiative to empower at-risk teen girls in Haiti using arts and literacy.
These two are giving us BFF feels and, hopefully, we can see more of them together in the future!