Jenna Dewan Tatum's daughter has a style sense we can 100% get behind, tbh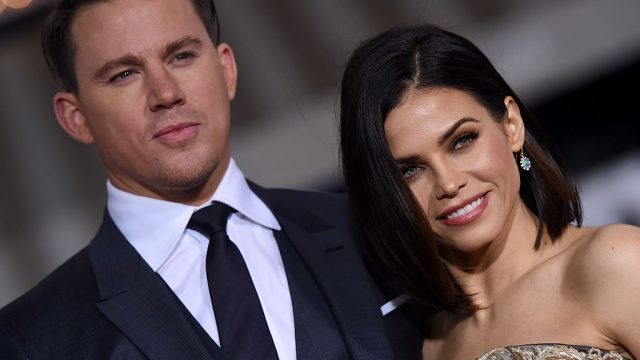 Last Thursday night, Jenna Dewan Tatum received the Dyson Style Renegade Award. And according to Jenna, her daughter is following in her dapper footsteps! Jenna spilled the details on her 3-year-old Everly's style recently.
It turns out, her daughter is partial to the color purple! During a red carpet interview with E! Online, the fashionable mother revealed that Everly has been picking her own clothes for a while.
Jenna shared, "The only thing she wants to wear is purple leggings and a purple shirt and a princess dress. I love that she has her own style, and she's very specific and she's very true about it. 'I wear purple leggings. That's it.'"
In addition to being an amazing dancer and actor, Jenna's been turning heads with her clothing for a while. Just look at her Halloween outfit from this year alone.
It seems like Jenna is winning at life right now. Her marriage to the super sexy Channing Tatum is going strong. The two are constantly showing each other online love. And how can you forget Jenna's amazing Lip Sync Battle routine?!
https://www.youtube.com/watch?v=LdfMKnJ1y2o?feature=oembed
As a result of Jenna's training, Everly does not only have great style, but has great taste in music.
Too cute! It seems like the proud mama is part of a picture perfect family.
Maybe it's time to re-watch Step Up and relive that magical moment Channing and Jenna met? With two stylish parents, Everly is in great hands.