Jenna Dewan Tatum says Channing convinced her to get a lob, and his style is clearly on point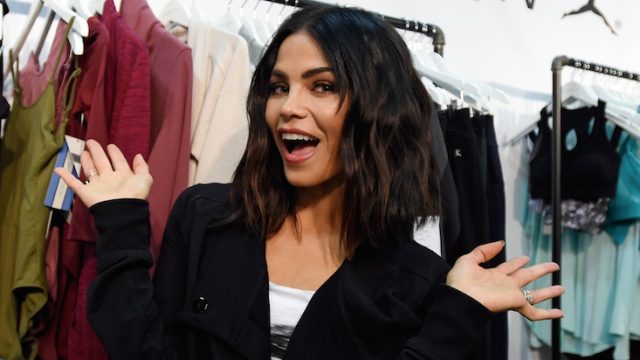 As if we needed more reasons to love Channing and Jenna Dewan Tatum's relationship, we just heard that Channing convinced Jenna to get that lob we love SO MUCH, and we just totally dig the fact that Channing is such a style maven.
Talking to PeopleStyle while promoting her DanSkin campaign, Dewan Tatum explained how it went down. "He wanted me to go short for a really long time. He's the opposite of most men — most men like long hair, but he thought it would be a really good idea to go short. So he was excited. He was like, 'You finally did it!'" 
And we've got to say, we're in total agreement with Channing on this one. We mean, Jenna would look amazing with hair at literally any length, but we are currently all about this sleek shorter 'do.
Nice one, Channing!
via giphyOh, and can we also talk about Jenna's super-relatable approach to her hair?
There's zero fuss involved. "I still to this day haven't actually done my hair, unless I have some sort of event or meeting," she told PeopleStyle. "I tell everyone who cuts my hair, 'You need to cut it in a way that I can shower and go because I will not do myself, I don't have time.' So it just works. It's a lot easier to manage and it's much more free for me."
Making a big (or even little) change to our hair can be kinda daunting, but it's always refreshing to try something new. You never know, you might end up liking something you never anticipated!
Thanks for the inspo, Team Tatum. Now, thinking about a trip to the hairdresser…