This is not a drill: Jenna Dewan Tatum once dated Justin Timberlake
Nowadays, Jenna Dewan Tatum is one-half of Hollywood's cutest couple with husband Channing Tatum, but did you know that Dewan Tatum once dated Justin Timberlake?
Yep, it's true! Last night, Jenna came clean about dating Justin briefly back in 2002, and the story behind it is absolutely hilarious. Jenna was a guest on Watch What Happens Live with Andy Cohen, and she revealed she dated Justin after he broke up with Britney Spears. But Jenna was quick to point out she was not a rebound chick, and that it's not as "salacious" as everyone makes it seem.
At the time, Jenna was a backup dancer for everyone from Janet Jackson to, yes…Justin himself, and she explained their brief romance.
"Yeah, we dated. We were, like, friends that then dated and we're just really good friends now."
https://www.youtube.com/watch?v=RkO44vcDRSE?feature=oembed
Jenna assured everyone that things were not as crazy as the media would like us to believe and she was definitely not a rebound after Britney.
"Of course he's sexy. But no, no I was not a rebound. We're still good friends. It's not as salacious as everyone thinks."
A caller also asked Jenna about the infamous club dance-off that reportedly happened between recent exes Justin and Britney, which was allegedly fueled by Justin's new romance with Jenna. But according to Jenna, the dance-off never happened, and was merely a tabloid rumor.
"It never happened, people, no! It was in tabloids and everyone thought that this happened. I really wish I could say that happened, because that would be the coolest story in the world! It would be so awesome...but no, it never happened, not that I saw...there was no dance-off. That was made up by Us Weekly."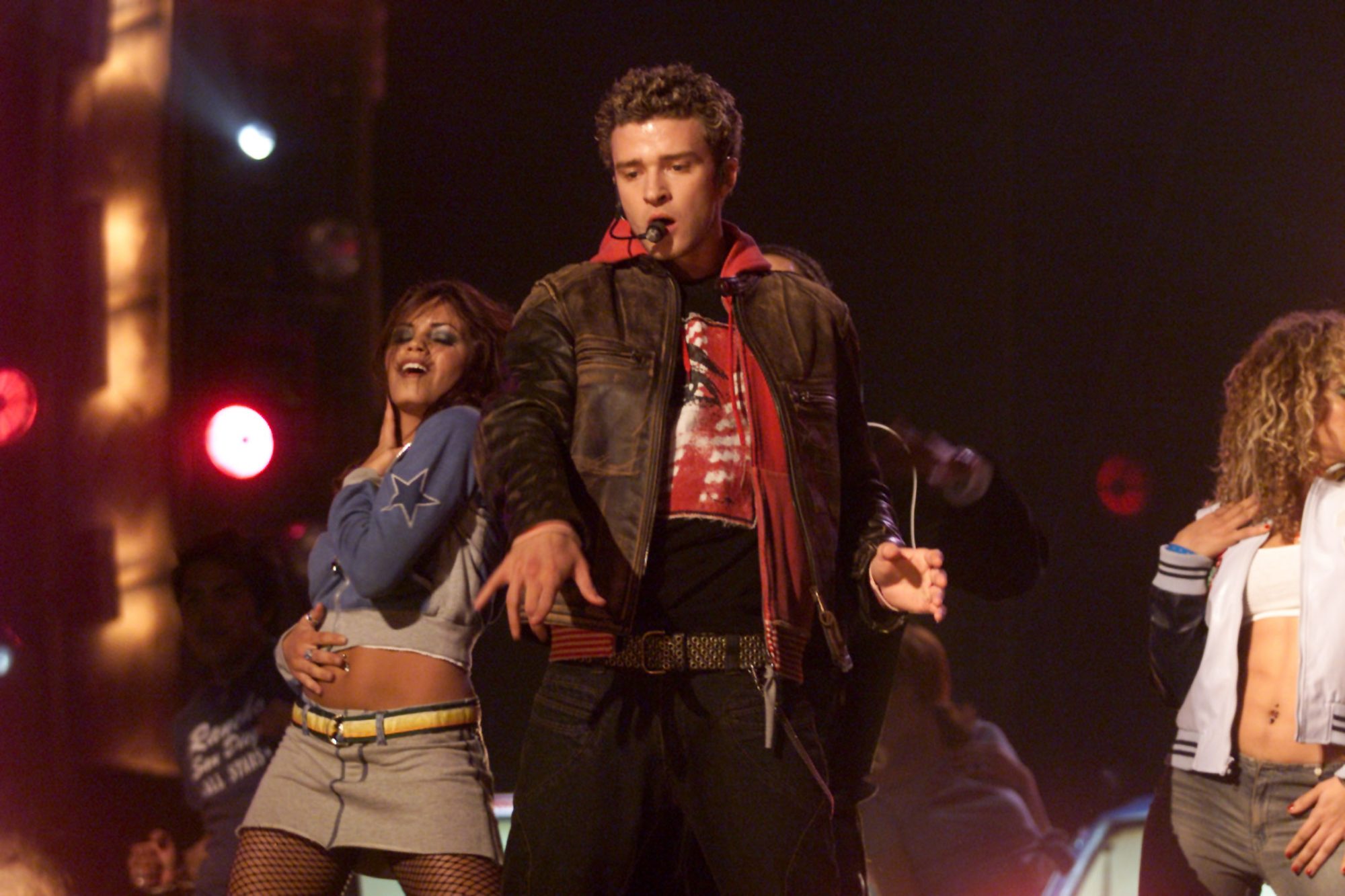 And there you have it, folks.