Jenna Dewan Tatum and Jennifer Lopez might be teaming up on a dance project together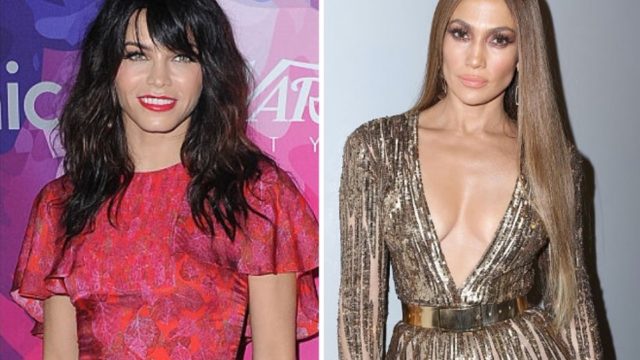 This summer, we learned about one of the most exciting new shows coming soon to NBC. The one-and-only Jennifer Lopez is bringing us this amazing new dance competition called, World of Dance. And it looks like this show's hosts are going to be epic.
The two were hanging out together and posed for a gorgeous selfie. Jennifer's caption brought up that she was excited to work with Jenna. And her hashtag gave away the project itself.
J.Lo wrote, "Meet our beautiful host... @jennaldewan #WORLDOFDANCE #dancelife #comingsoon #NBC #1millionreasons to show up"
Jenna reposted the picture to her own Instagram page.
Jenna wrote, "So excited to work with this beautiful fierce unbelievably talented woman right here😍😍 Dream! #worldofdance"
And seeing the two of them together on the show is a dream come true for us all!
Jennifer also posted another pictures with the other two hosts for the show, Ne-Yo and Derek Hough.
Both men reposted this picture to their respective social media, though they had previously confirmed their involvement.
Of course, Jennifer Lopez can do no wrong in our eyes.
But knowing she'll have an incredible team of dancing superstars by her side is even more delightful. No premiere date is yet set for the show. But we'll definitely be keeping our eyes and ears peeled for more details!