Jenna Dewan Tatum was *made* to wear midnight blue – see her whole ~lewk~
It's that time of year again, when the nighttime comes creeping slowly into the daytime and we start seeing the moon out at 6pm. Not a problem if you're into early dinners, long bedtime Netflix binges or if you're Jenna Dewan Tatum, who wears nighttime blue like a total pro. The actress and dancer stepped out in a sleek, tea-length midnight blue number to support the Fulfillment Fund, an organization that earns to "make college a reality for students growing up in educationally underresourced communities." It's an amazing cause and an even more amazing reason to slip on a little Marc Jacobs… as if anyone ever really needs a reason.
The Tatums left 3-year-old daughter Everly at home while they walked the red carpet at the 2016 Fulfillment Fund Stars Benefit Gala event at The Globe Theatre at Universal Studios in California just this week.
Let's really check out the glam that is this sultry midnight blue ensemble.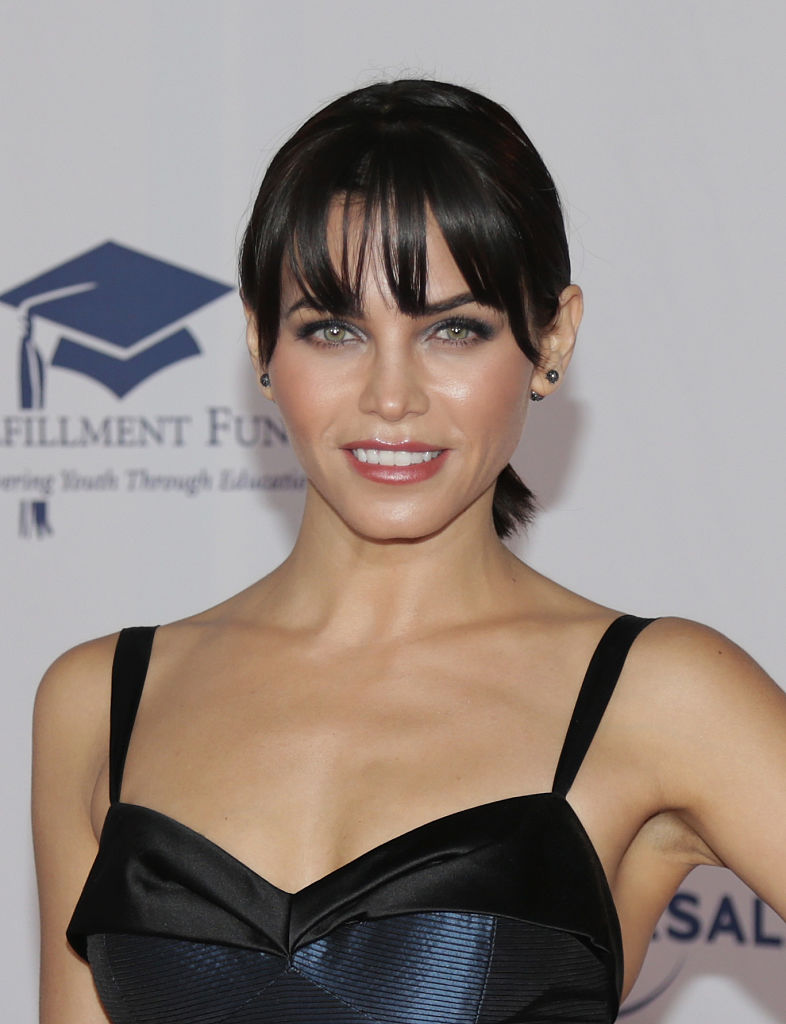 The star gave a shout out to Fashion Police co-host and stylist Brad Goreski for no doubt helping to pull this freshness together. Jenna's look was cool and simple, pairing a smoky eye with some piecey bangs and ear jackets.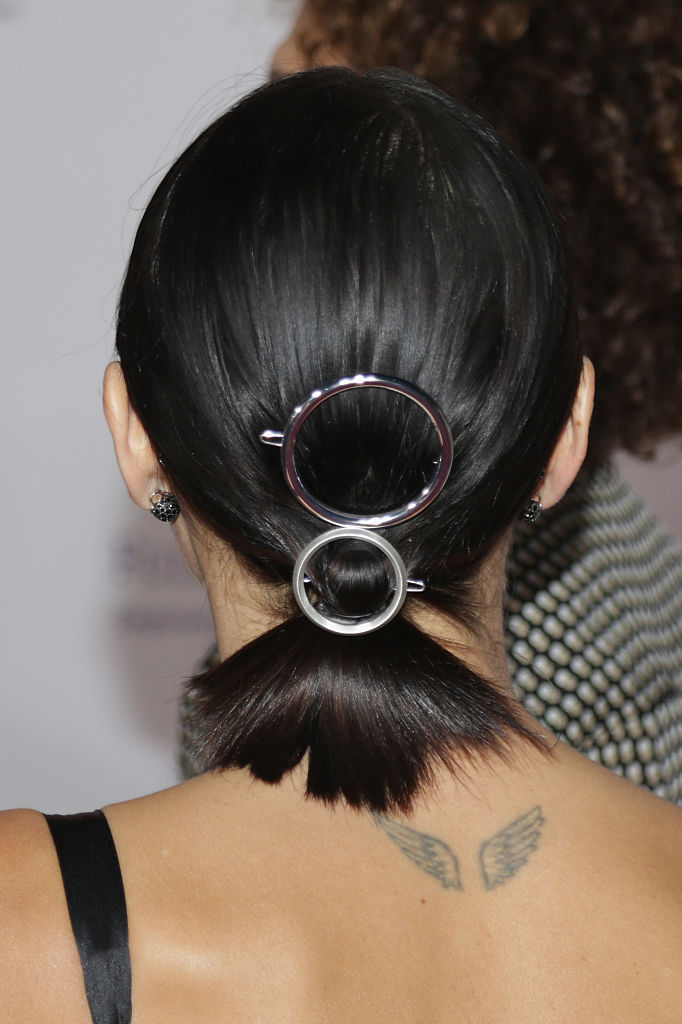 Dewan-Tatem's short dark hair was gathered in a low pony adorned with some eye-catching metallic hardware. The bottom of the tail was fanned out across her neck thanks to hair wizard Jen Atkin (Jen is based in LA, New York and Dubai… is that living large or what?)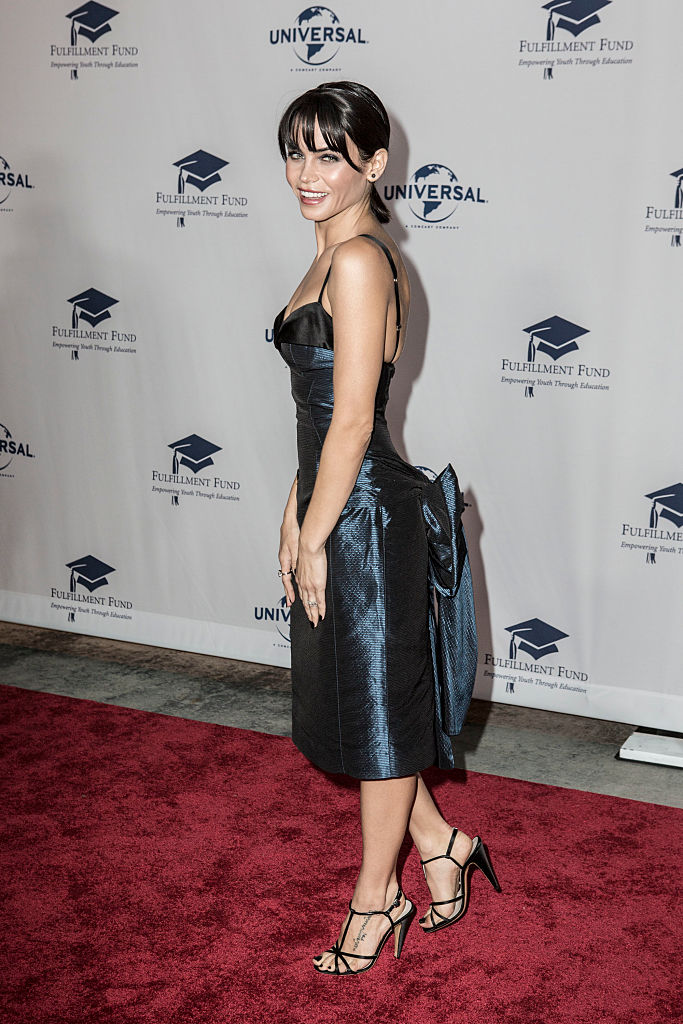 The dark dress offered a little pop of interest in the back, where an oversized bow broke up this otherwise totally form-fitting silhouette.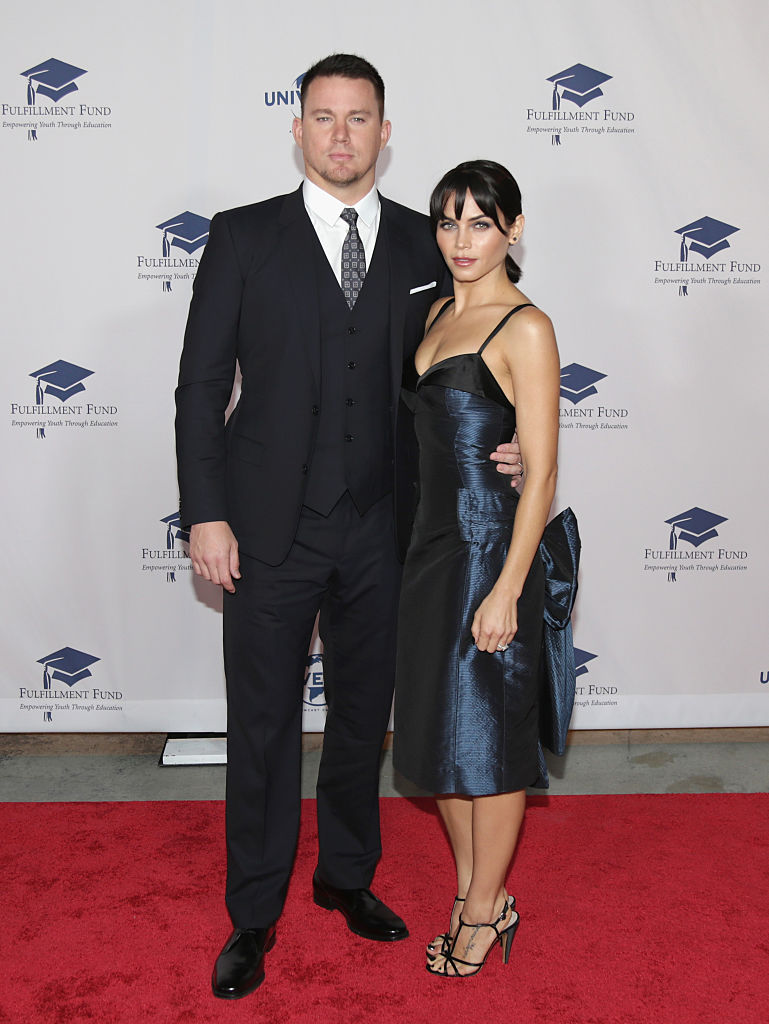 The couple cozied up in front of the camera in their matching blues, once again proving that they are as picturesque as two dancers-turned-actors could be.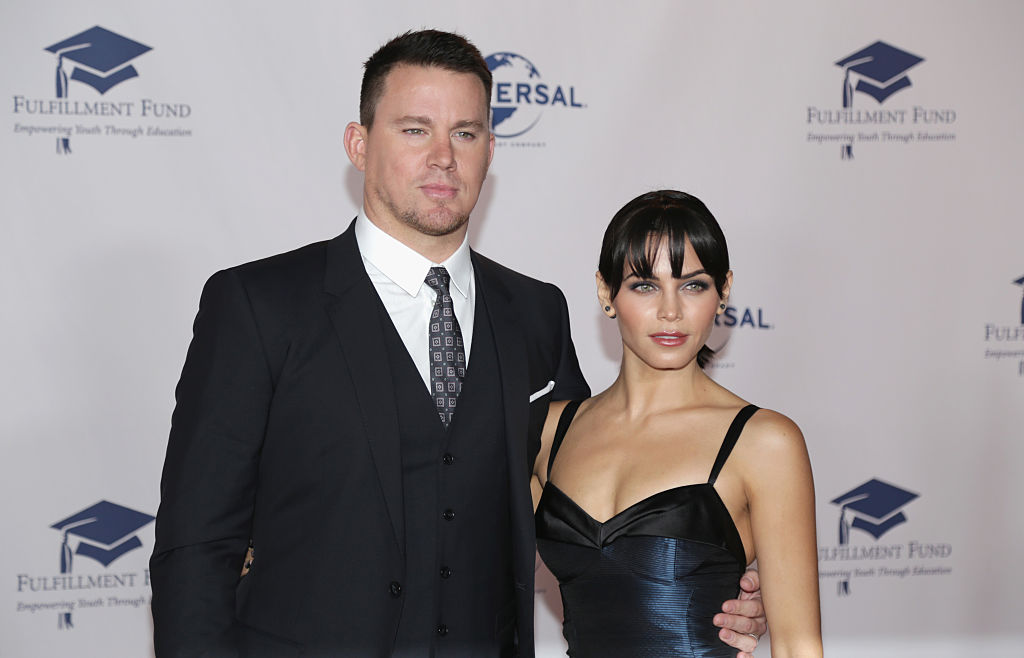 Is there anything more glamorous than two beautiful people in love out celebrating an even more beautiful cause? We think not.