Jenna Dewan just posed for a stunning photoshoot while 8 months pregnant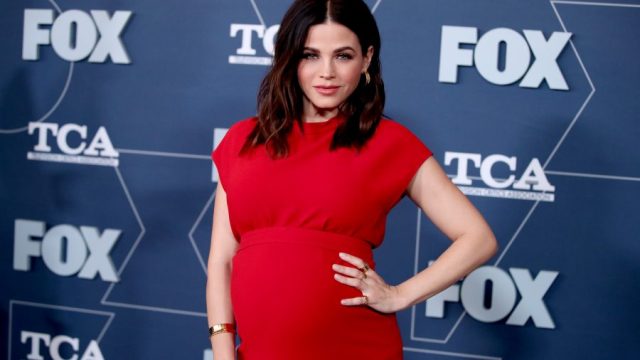 Jenna Dewan is an absolute vision in a series of photos taken by photographer Elizabeth Messina. Dewan, who is expecting her first child with boyfriend Steve Kazee (she shares daughter Everly with actor Channing Tatum), posed partially nude in a lace robe, which highlighted her belly. And, um, the photos are absolutely breathtaking.
Dewan, who shared eight photos from the shoot, is due at the end of March. She joked in one of her Instagram captions, "Only @elizabethmessina makes lingerie while 8 months pregnant look elegant." But in the case, it definitely takes two to tango—Dewan is goddess-level in these pics.
"When the divine and magical @elizabethmessina comes over and captures one of the most magical times in your life," Dewan captioned the first photo she shared on Instagram on February 1st.
Friends Rachel Zoe and Rumor Willis left a bundle of heart emojis and kind words. "So beautiful," Willis wrote.
Kazee even got in on a few pics.
"My love, my gift ❤️ i am the luckiest girl alive," Dewan captioned the below snap. She wrote on her next post, "Can't stop blame the hormones."
We certainly weren't complaining about her mass upload. Pregnancy has never looked more beautiful—or impressive. Actress Sarah Hyland commented on the below pic, "To keep that pointe and to have that relevé… ON A COUCH… PREGNANT!!!… BRAVAAAAAAAA."
Encore! Encore!
We can't wait to meet baby Dewan-Kazee when he or she arrives next month. If the pregnancy photos are this beautiful, we can only imagine the birth announcement will be top-notch.