Jenna Dewan's last interview before her split from Channing Tatum may have offered some clues about the separation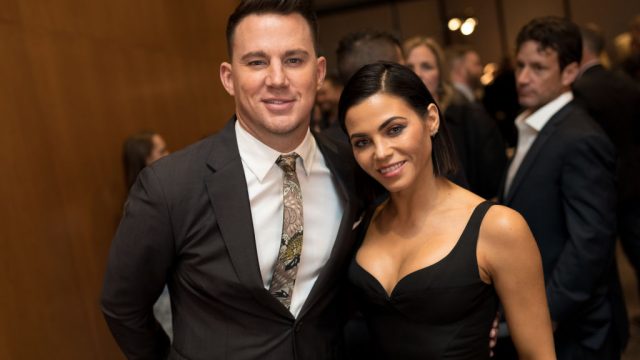 On Monday, Channing Tatum and Jenna Dewan stepped on all our hearts when they announced that they were splitting after nine years of marriage. The couple first started dating in 2005, have a daughter together, and have always been #goals for many people. Luckily, the split seems pretty mutual, and in an Instagram post, the two stars told fans they simply needed space. The statement read, "Absolutely nothing has changed about how much we love one another, but love is a beautiful adventure that is taking us on different paths for now." However, Jenna Dewan's last interview before her split from Channing Tatum may have offered some early clues about the separation, hinting that the two might have grown apart.
In February, Dewan discussed her relationship with Tatum in Health magazine. The two stars were always viewed as the perfect power couple, but she wanted fans to be more realistic about their romance. She stressed that it takes lots of hard work to grow together in a long-term relationship.
"When people say you guys have such a perfect life, I want to scream and tell them no one's perfect. I think there are such things as great fits. It is a great fit as long as you are growing together, and I think up until this point we've really grown together. Even if one starts to grow, the other catches up and vice versa, she told the mag. "But I think a couple needs to be conscious and to want to do the work and be willing to look at the parts of you that need work. Both of us have been pretty aware and willing to do that.
Dewan did go on to say that like all couples, she and Tatum had bad days. "We're not perfect! Are you kidding? We fight like other couples, we disagree about things, we have days where we don't really like each other," she said.
Long story short? Don't trust everything you see on the 'gram.
These might not have been the only early clues that the two celebs would split. Indeed, Dewan attended the Academy Awards without Tatum back in March, and she also shared several Instagram posts last week that *may* have hinted at the separation.
Okay, as long as they are happy, we promise not cry too much!