Jenna Dewan got super real about the part of her relationship with Channing Tatum that won't change, "no matter what"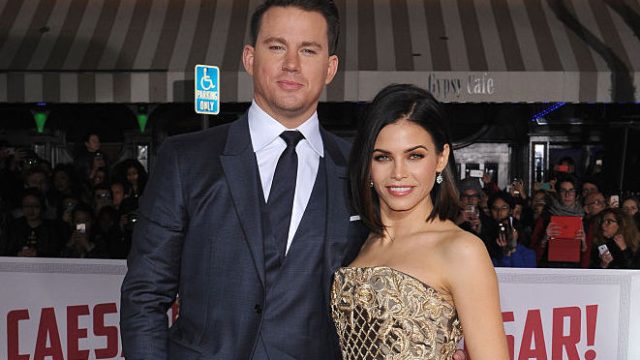 While we were heartbroken when Jenna Dewan and Channing Tatum announced their separation back in April, we have admired how well the exes have publicly handled their split. Thus far, Dewan and Tatum have been nothing but kind to one another when discussing the matter. But to be fair, they haven't gotten too into the details. Until now.
During a recent interview with Vegas magazine, Dewan opened up about her relationship with Tatum, what she envisions for their future, and her family history with divorce.
"We started out as friends, and I would say it was an instant recognition," she said. "When we met [on the set of Step Up in 2005] it felt like we had known each other for many years. Ultimately, no matter what Chan and I are doing, we're really great friends. I think that will never change, no matter what."
The World of Dance host also opened up about her parents' divorce and why she is, in some ways, grateful for it:
"My parents split up when I was a year old, and due to life circumstances, [my mother] had to pick herself up, get a job and become a single working mom."
Because her mother was a pharmaceutical rep, they moved constantly, which is something that she says helped her become more resilient:
"[Moving so frequently] completely informed my life [and] personality in very positive ways. I learned social skills I don't think I would have [with] a different upbringing. In a lot of ways I am really grateful for it. I'm also very conscious and aware of it, so it's something that [explains] how I am, who I am, and probably greatly prepared me for life in Hollywood."
We're glad that Jenna Dewan has been able to find the silver lining in difficult situations. We hope that she and Tatum can find happiness apart and that they continue to have a cordial, loving relationship in the future.