All the signs we know the Jenaissance is coming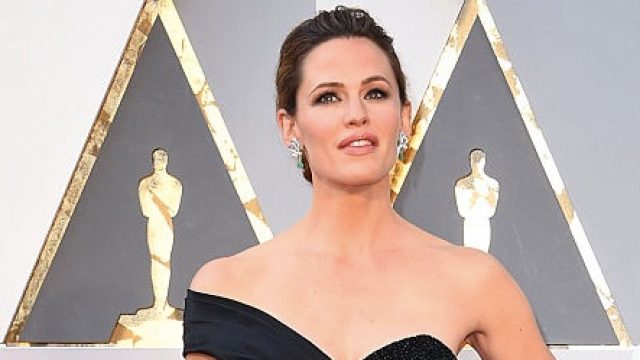 Jennifer Garner has had a special place in our hearts since her Felicity days. She cemented her place in film and TV history with her work in Alias, Juno, and 13 Going on 30.  And even though every time we peep at her IMDb page we see that she's working on a million things, we feel like it's been a while since we've really seen Jen front and center, in roles sizable enough to accommodate her stratospheric charm and talent.
To be fair, she's had a rough go of it recently, as her relationship with her husband (and the father of her children) Ben Affleck came to a sad close. Not to mention all the nasty nanny-related fallout following public notice of the split. We get it, she's had her hands full doing damage control while also trying to, like, just live her life.
But fear not, for the Jenaissance is coming. Just like the McConnaisance of 2014, where Matthew McConaughey completely transformed himself from "Rom-Com McConaughey" into "True Detective-starring, Academy Award-winning McConaughey." We have a feeling that Jennifer Garner's getting ready for a big next chapter, too.
Here are the signs that Garner's about to turn a major corner and that the Jenaissance is nigh:
1.) Her brutally honest interview with Vanity Fair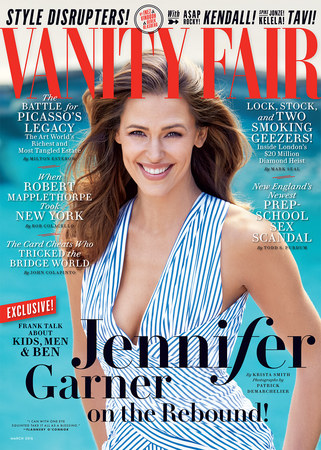 She spoke so beautifully about this painful chapter of her life, and it's so clear that she's ready to turn the page and start something new and beautiful.
2.) Her gone-viral reading of Go The Fuck to Sleep
Everyone knows that Jennifer Garner is a mom for the ages, but this wonderful vid showed us all that she's willing to get a little silly on the parenting front, and reminding us all how fucking hilarious the fabulous Ms. Garner truly is.
3.) THAT OSCARS DRESS, THO
She wasn't even up for an award and she straight-up DESTROYED on the red carpet.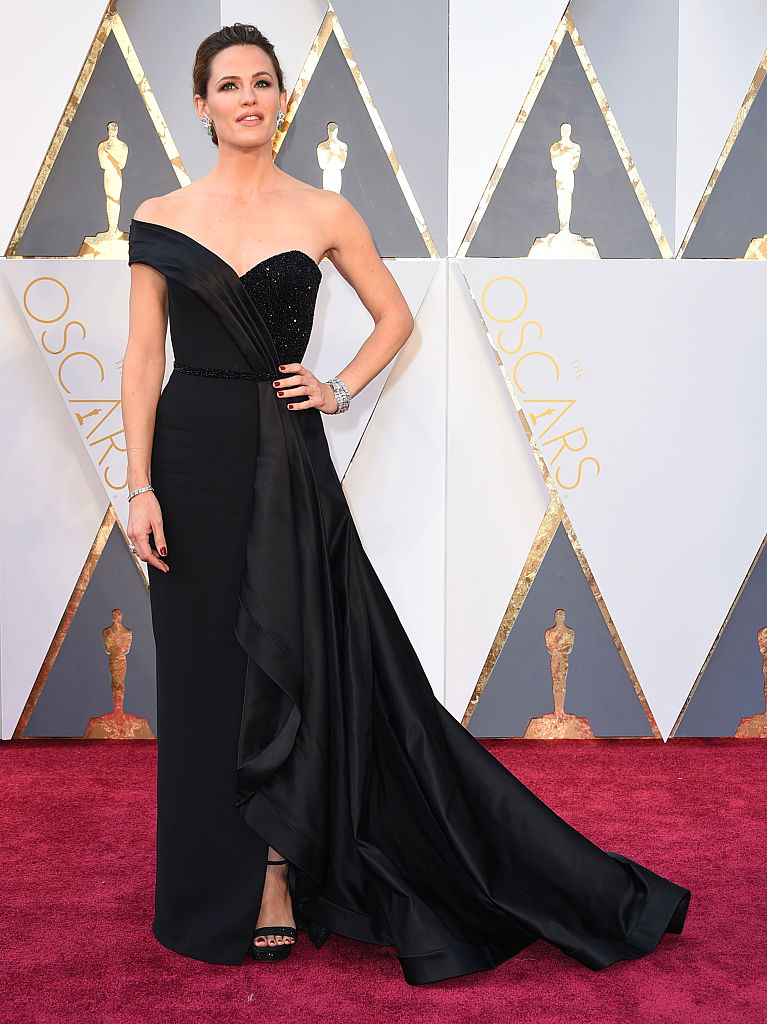 And that updo ain't too shab, neither:
4.) The cameras were all over her at the Oscars
Let us reiterate that Garner WASN'T EVEN NOMINATED FOR ANYTHING and the cameras were still completely obsessed with her.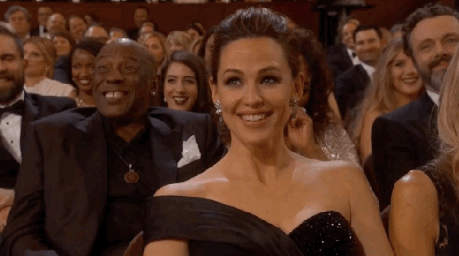 Also, one of the cutest blink-and-you'll-miss-it moments of the night was when Jen snuck in a selfie with Common.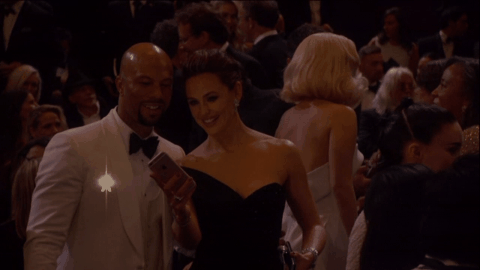 5.) According to the Washington Post, she was a total winner at the Vanity Fair Oscars Party
The Washington Post literally made Jennifer Garner the headline of their Vanity Fair Oscars Party coverage. Also, the opening graph of their piece about the party:
And now we ALL want to smell like cucumbers and America.
6.) She and Tina Fey are about to be best friends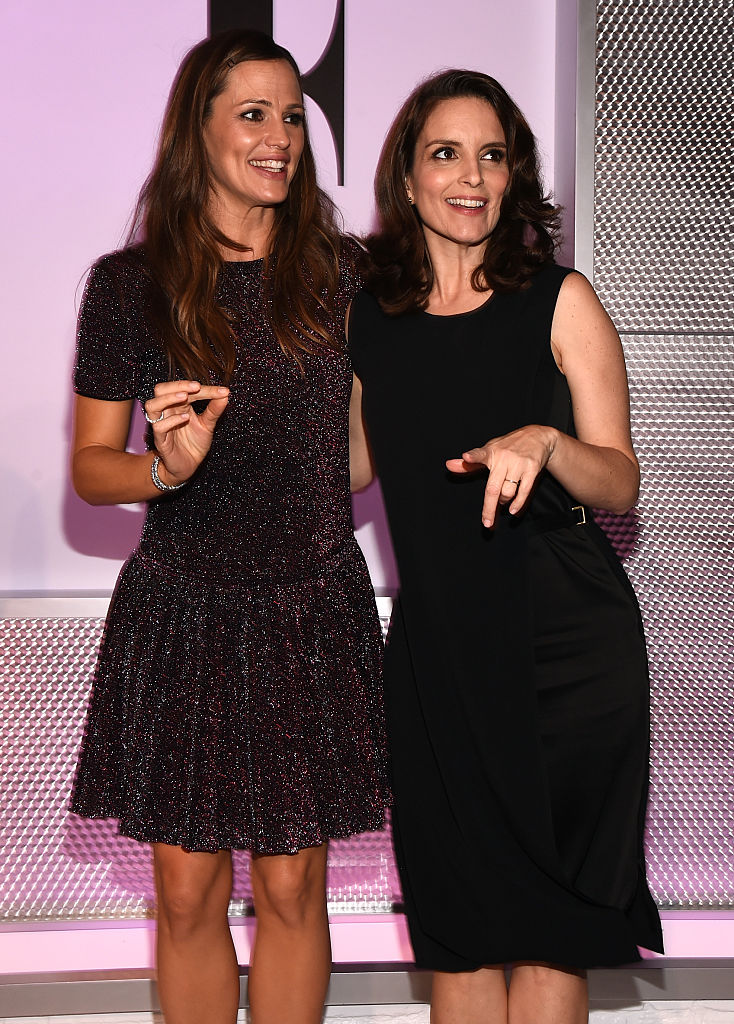 Jen and Tina going to become friends. It's going to happen. Garner is already a huge fan of Fey (and Fey's current best friend Amy Poehler) and in the aforementioned Vanity Fair interview said the sweetest things about these funny ladies:
"When I can't sleep—and I am not someone who typically has that problem, but I really have in the last year—and I need something to switch my brain off, it has been Tina Fey and Amy Poehler. God bless those girls."
And Fey had an equally sweet thing to say in return, about Garner, to Entertainment Tonight:
"She's a lovely, lovely lady. I saw her at the Oscars [but] I just got to say 'hi.'"
Okay, so the interaction was limited to a quick hello at the Oscars, but obviously NOW that all the awards hooplah is done with they can hang out all the time with Amy Poehler and be a mighty, mighty trio.
7.) She just revealed her hidden talent, and it's a good oneWatch this on The Scene.
She plays the saxophone like Lisa Freaking Simpson.
Basically, all of this is to say everyone, get prepped, the Jenaissance is coming, and, in fact, it may already be here.