Jen Shah Is Doing Full Glam While Serving Prison Time
The Real Housewives of Salt Lake City star has figured out how to make her sentence for telemarketing fraud Shah-mazing.
Jen Shah's assistant wants fans to know the former Real Housewives of Salt Lake City star is looking nothing short of Shah-mazing while serving time at Bryan Federal Prison Camp in Texas.
Murilo Bueno, who is currently running Shah's social media pages while she is away, took to the scorned reality star's Instagram Stories to give the Shah Squad a behind-the-bars update about Shah's beauty regimen.
"I spoke with Jen this morning, we had a great video chat. She looks beautiful. Her skin looks so glowy," Bueno assured fans of Shah's jail-tailored skincare. "Her hair looks great, so she's doing phenomenal there."
RELATED: Becky G Ditches Engagement Ring After Her Fiancé's Alleged Cheating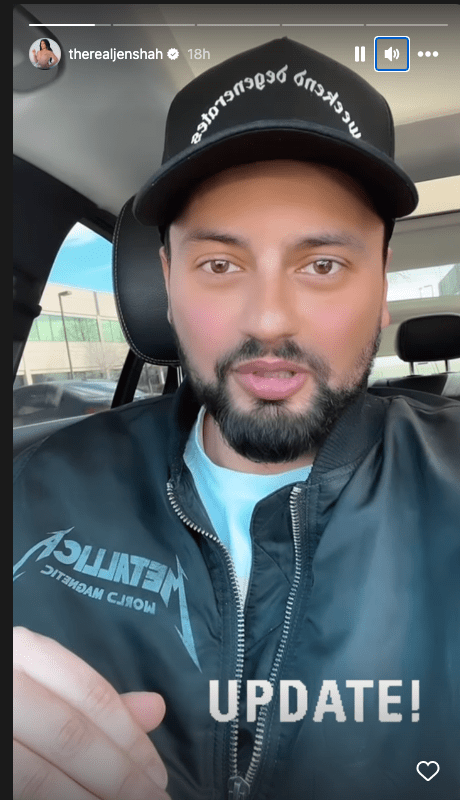 Those who followed Shah's rise and downfall to fame on the RHOSLC know she's never seen without her glam squad in tow — even when she got arrested in 2021. Nor does Shah ever travel without at least one suitcase dedicated for her wigs, makeup, and glam tools.
So of course, she's keeping up with her lavish beauty looks. After all, the only thing she's guilty of is looking Shah-mazing.
On behalf of Shah and her family, Bueno thanked fans for their "love and support." He added that Shah is extremely touched over the amount of fan letters she's received.
He also shared that Shah has taken up a new hobby while in prison: teaching workout classes.
"Jen has started teaching three times a week a fitness class," Bueno said, adding with a laugh that she is now going by "Jen Fonda."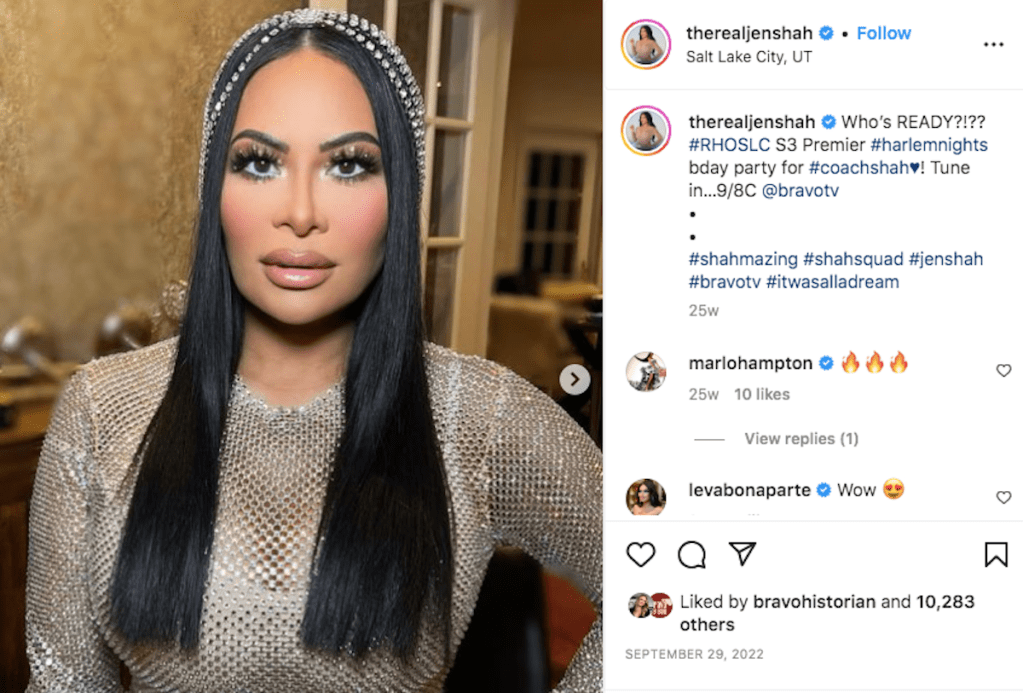 And it would be uncharacteristic of Shah to sign off without casting a hint of shade. According to Bueno, Shah wants "to let everyone know that Bryan Federal Prison Camp is definitely giving Real Housewives of Salt Lake [City] a run for their money."
In July 2022, Shah pleaded guilty to a telemarketing scheme that defrauded thousands, many of whom were the elderly. She began her sentence in February and isn't expected to be released until August 2028.
Emily is a NYC-based freelance entertainment and lifestyle writer — though, she'll never pass up the opportunity to talk about women's health and sports (she thrives during the Olympics).
Read more