Only celebrity hairstylist Jen Atkin could cut Huda Kattan's hair with office scissors and make it look amazing
The latest "don't try this at home" video from Jen Atkin shows the celebrity hairstylist cutting beauty influencers Huda and Mona Kattan's hair with…office scissors?! The Kardashians aren't the only stylish siblings Jen rolls with — she stopped by the Kattan sisters' office and the visit turned into a spontaneous cut and style session. Jen didn't have her kit with her so she grabbed some scissors, a clip, and one tube of product and was able to make total hair magic.
The trio are clearly busy bossladies. The radiant sisters used to come to Jen's salon, but now business is booming and they don't have time. The stylist is equally busy — after Mona's cut, Jen had done a total of 92 haircuts just that week. We're impressed! Clearly that kind of hustle is what it takes to be the best.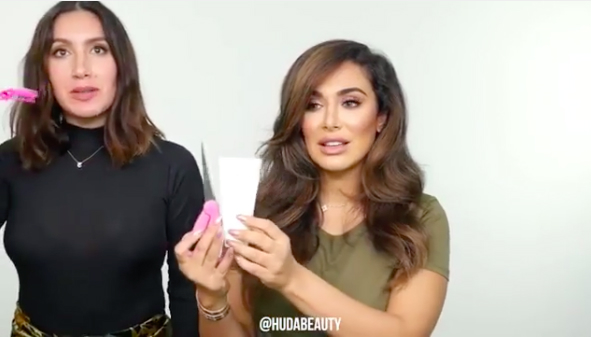 We know the adventurous Huda is down for whatever, and we recently wondered if her next venture is hair, so is this a teaser? Little sister Mona's (owner of Dubai's The Dollhouse salon) recent hair changes were inspired by a birthday and some life reflections. We totally relate.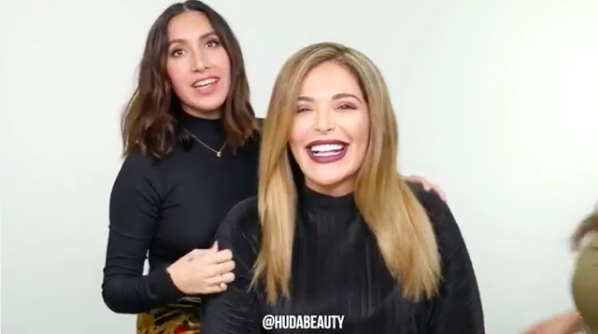 In the video, the gal pals are laughing and having fun and joking about starting a girl group called HudaOuai, a portmanteau of the Huda Beauty brand and Jen's OUAI Haircare line.
It's clear the sisters trust Jen with their beautiful tresses. After all, she gave this look to Gigi Hadid.
And this one to Jenna Dewan Tatum.
Huda used Jen's products from her OUAI brand to give herself this stunning look.
This "kindergarten scissors" cut might make any hairstylist cringe (as seen in some of the comments), but Jen the expert makes it look easy. Watch the entire video below:
As Jen reminds viewers, DO NOT — we repeat — DO NOT try this impromptu cut at home!