Jen and Dawson (aka James Van Der Beek and Michelle Williams) from "Dawson's Creek" just reunited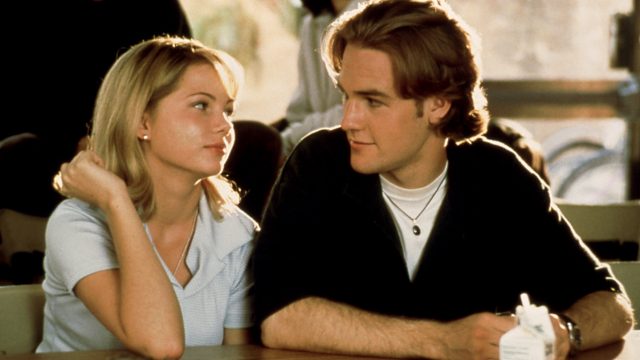 Matt Damon is a miracle worker. At Damon's Manchester By The Sea Holiday Party, Jen Lindley and Dawson Leery (aka Michelle Williams and James Van Der Beek) were reunited at last. Dawson's Creek fanatics rejoice! We all know this has been a long time coming because we haven't seen these two together in 13 years! That's too long of a time, people!
Of course, both stars have been a little busy since their Dawson's Creek days. Williams is currently starring in Damon-produced Manchester By The Sea. And Van Der Beek has been bopping around our favorite televisions shows including How I Met Your Mother, and more recently, CSI: Cyber. So, we totally understand that a Dawson's Creek reunion hasn't happened sooner.
But huzzah – the wait is over.
True fans can argue that Dawson's Creek, whichran for five seasons between 1998 and 2003, is the root of all our favorite teenage TV dramas. Gossip Girl, Teen Wolf, One Tree Hill, Beverly Hills, 90210 – the list continues. Let's give kudos where kudos are due.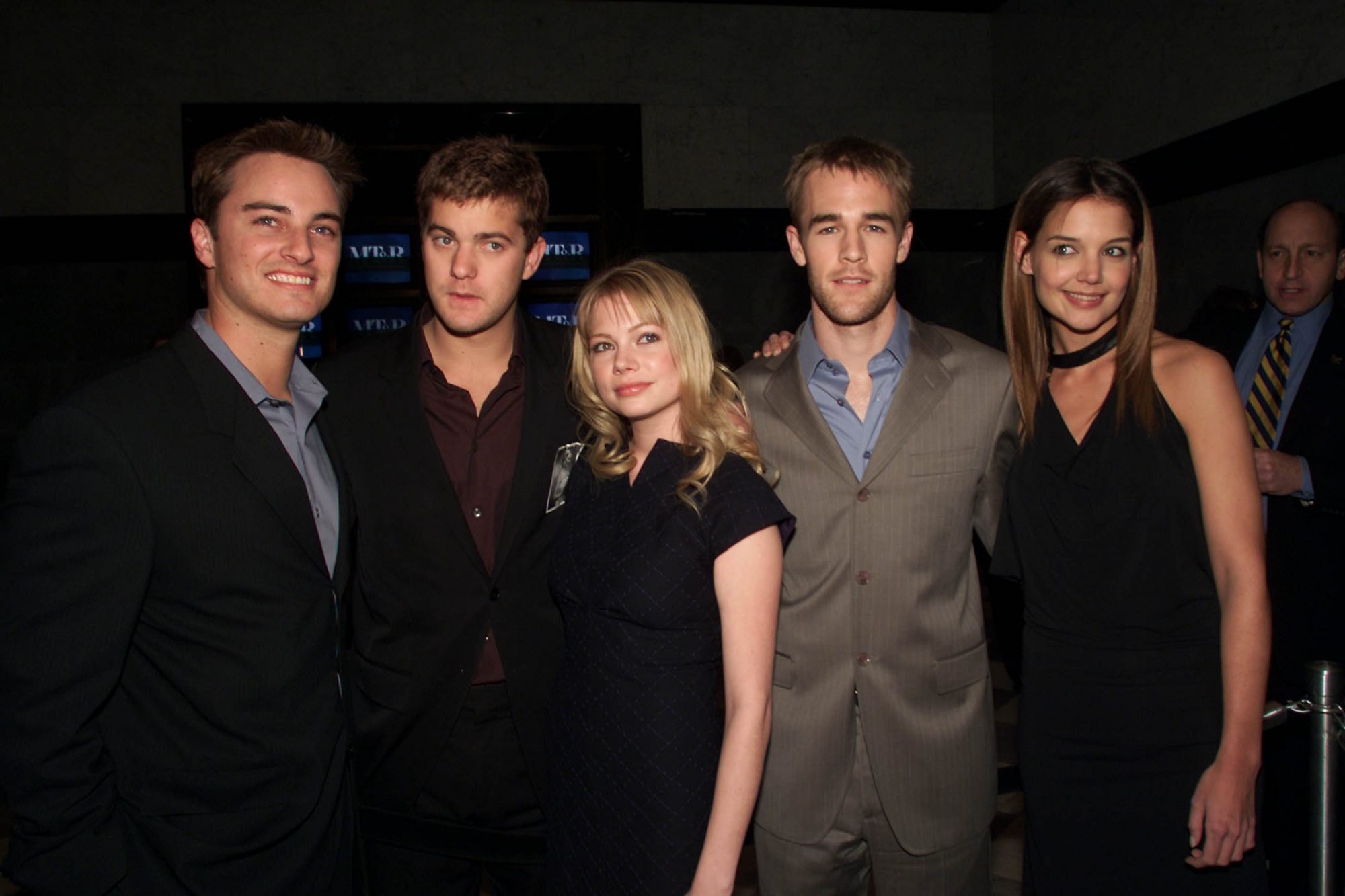 Don't get too excited, though. This is JUST a photo — we don't think a Dawson's Creek reboot is in the works any time soon. Williams' and Van Der Beek's Dawson's Creek co-star, Katie Holmes, isn't too keen on the idea of a Dawson's Creek revival or reunion. She sat down with the Today Show in February and was asked about her thoughts of a Dawson's Creek reboot. Holmes said, "When I look back at the show, it had a certain charm that was available before the internet really took over."
She continued, "It was before iPhones. It was before this kind of new form of communication. And it had this certain feeling that was of the '90s. I don't think that in today's world you could achieve that same kind of feeling." Unfortunately, Holmes has a really good point. Check out her full interview below:
Holmes said in a 2015 Yahoo Style interview of the drama's characters, "I don't want them to grow up. It's kind of like your parents, they never get out of their 50s. That's where they are." So perhaps a full revival isn't on the horizon, but this little meet-up between Williams and Van Der Beek will keep us going until the next run-in between former Dawson's cast members.